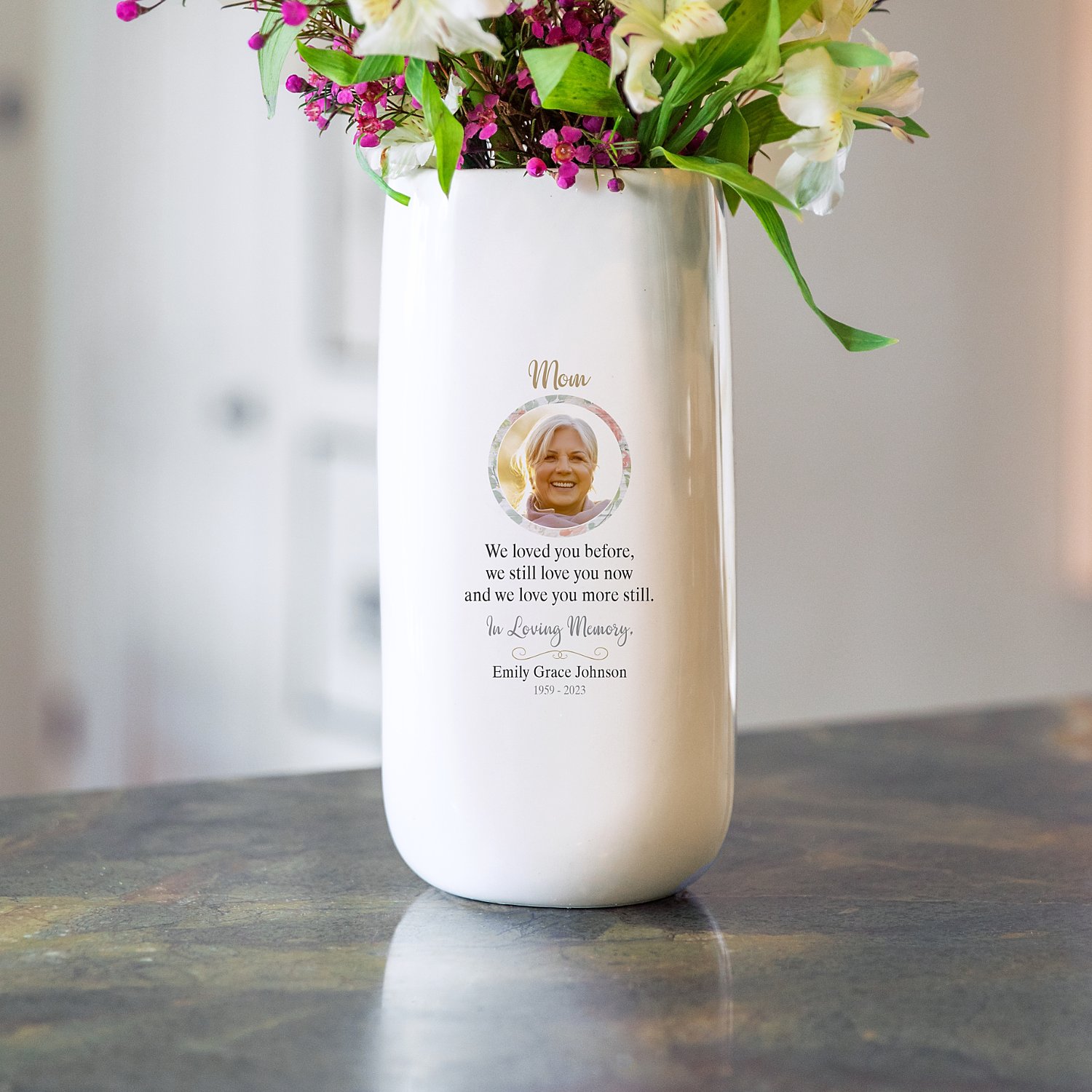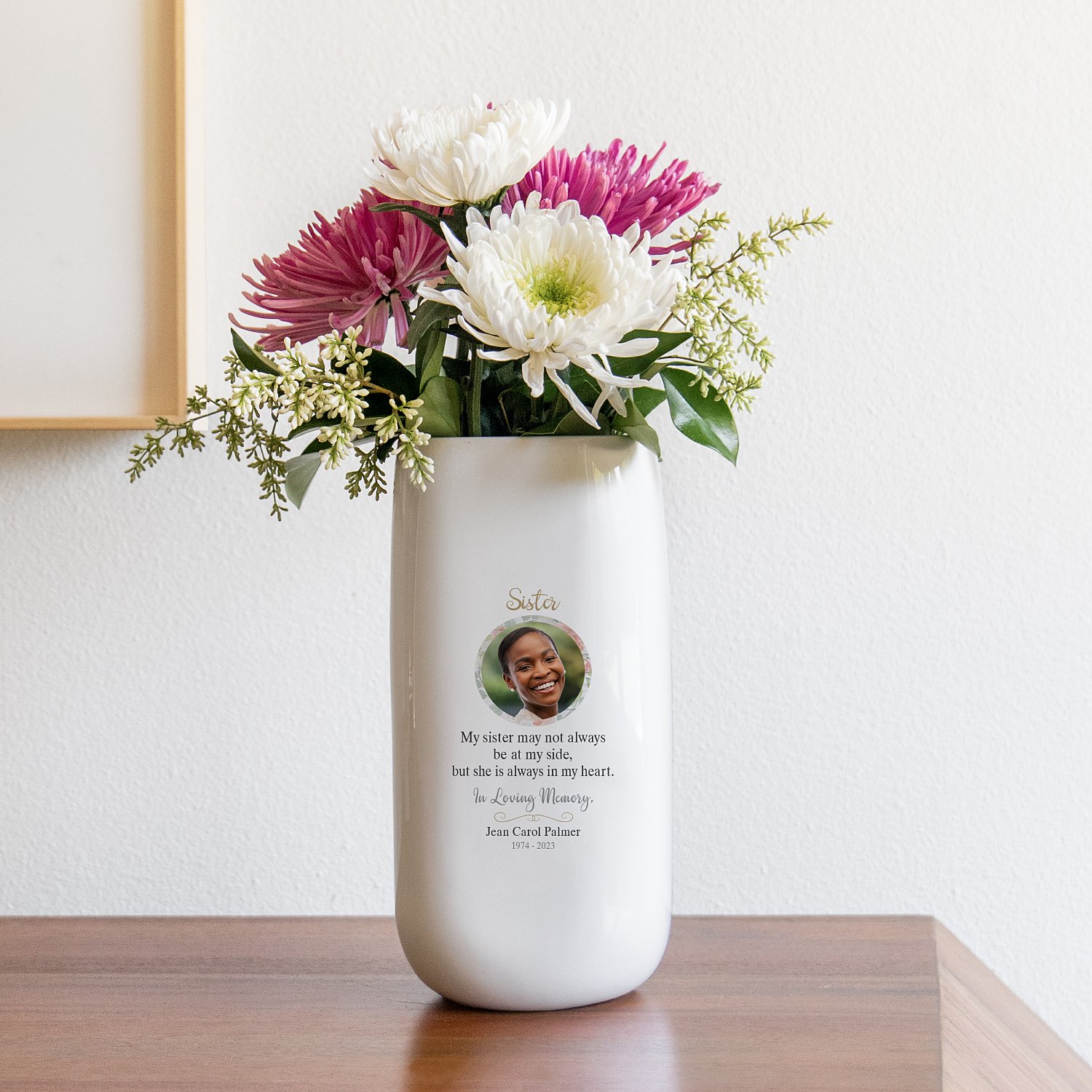 Beautiful Life Memorial Personalized Photo Vase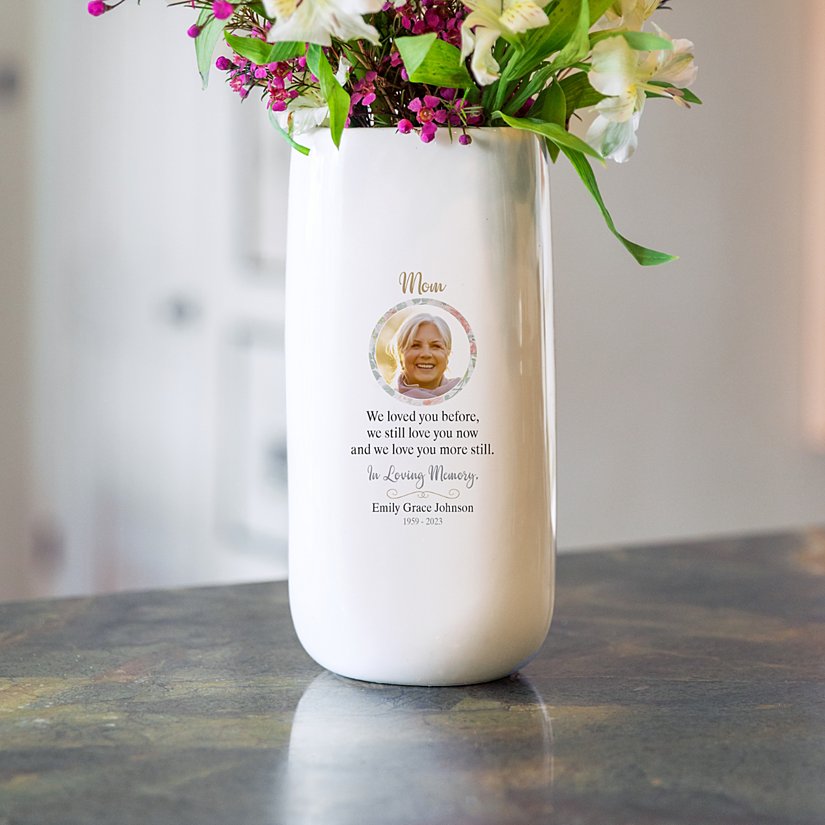 Product Description
Fill this beautiful vase with fresh flowers, and fill your home with joy in their memory. Perfect for memorial services and everyday décor.
Beautifully personalize with a cherished photo, any title up to 12 characters, a 3-line message up to 30 characters on each line, name up to 25 characters and 2 memorial years
"In Loving Memory" will always appear
Choose Floral or Sunrise background
Made of fine porcelain
Measures 10"Hx4.4375" dia.
Flowers not included
Beautiful Life Memorial Personalized Photo Vase
Personalized with care in the USA
PERFECT GIFT GUARANTEE Your personalized gift is a unique and lasting way to honor your loved one. We'll make sure you're 100% satisfied, or your money back.
Fill this beautiful vase with fresh flowers, and fill your home with joy in their memory. Perfect for memorial services and everyday décor.

Beautifully personalize with a cherished photo, any title up to 12 characters, a 3-line message up to 30 characters on each line, name up to 25 characters and 2 memorial years
"In Loving Memory" will always appear
Choose Floral or Sunrise background
Made of fine porcelain
Measures 10"Hx4.4375" dia.
Flowers not included