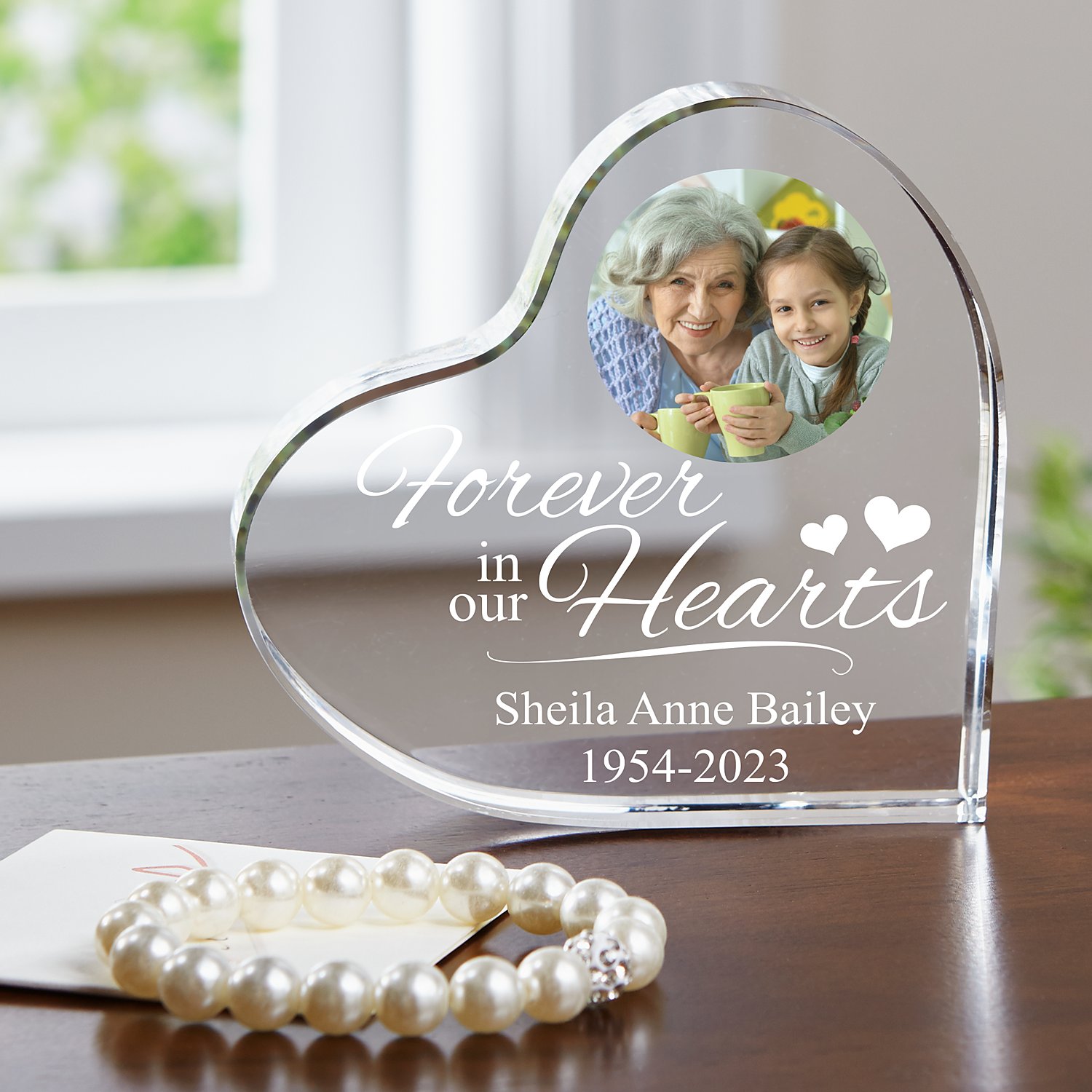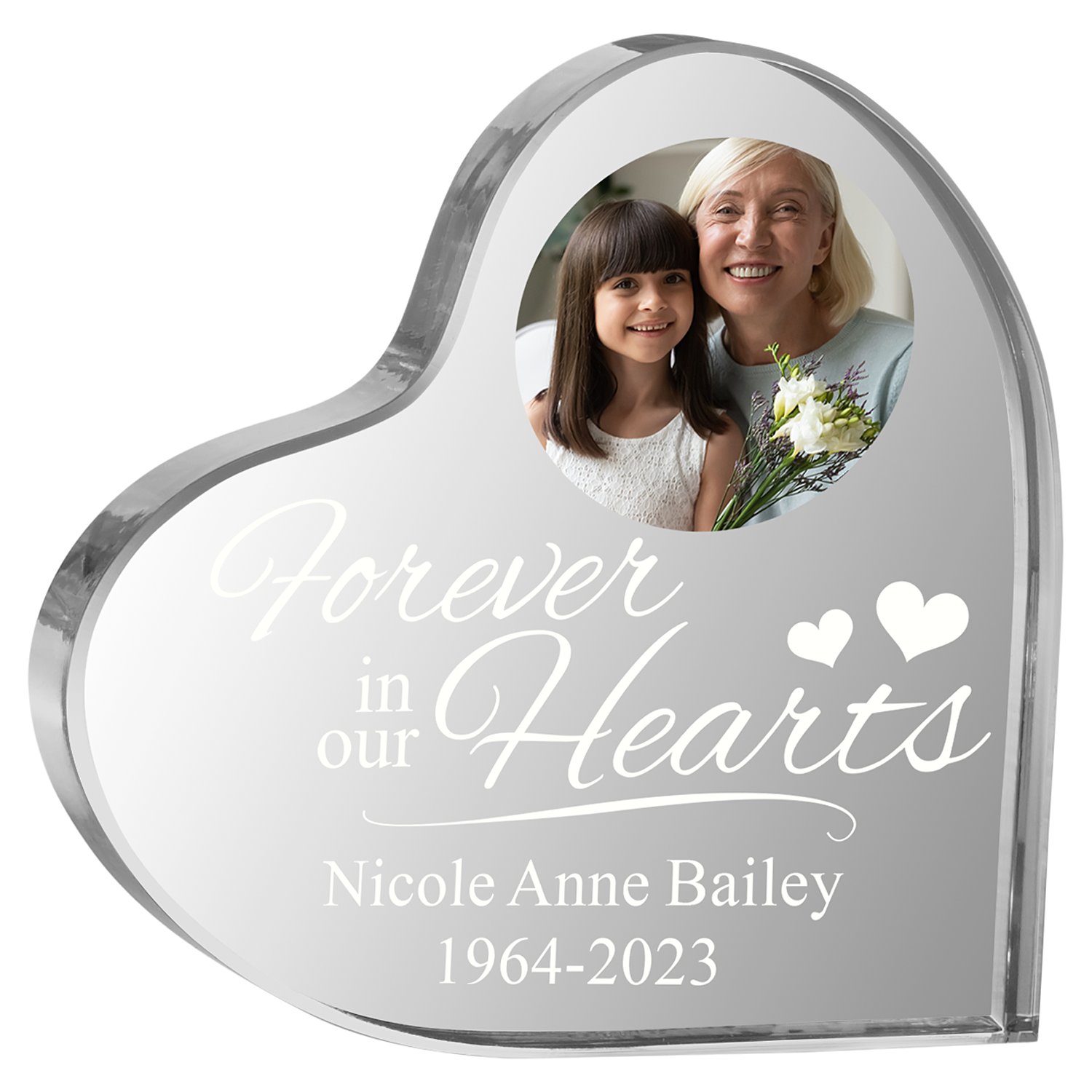 Heart Photo Memorial Personalized Acrylic Heart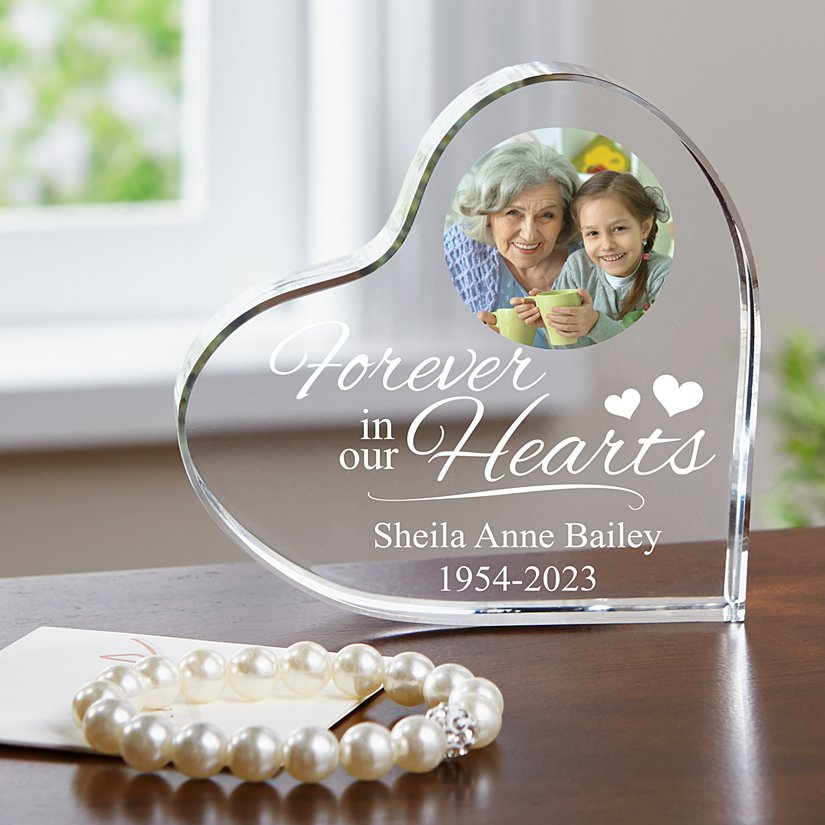 Product Description
Thoughtfully personalize this keepsake for someone whose wings were ready, even if your hearts were not.
Memorialize a loved one with a favorite photo and any 1- to 2-line message, up to 18 characters per line
Made of crystal clear, shatter-resistant acrylic
Heart-shaped block measures 4.25"Hx4.25"Wx'1"D
New

Heart Photo Memorial Personalized Acrylic Heart
Personalized with care in the USA
PERFECT GIFT GUARANTEE Your personalized gift is a unique and lasting way to honor your loved one. We'll make sure you're 100% satisfied, or your money back.
Thoughtfully personalize this keepsake for someone whose wings were ready, even if your hearts were not.

Memorialize a loved one with a favorite photo and any 1- to 2-line message, up to 18 characters per line
Made of crystal clear, shatter-resistant acrylic
Heart-shaped block measures 4.25"Hx4.25"Wx'1"D