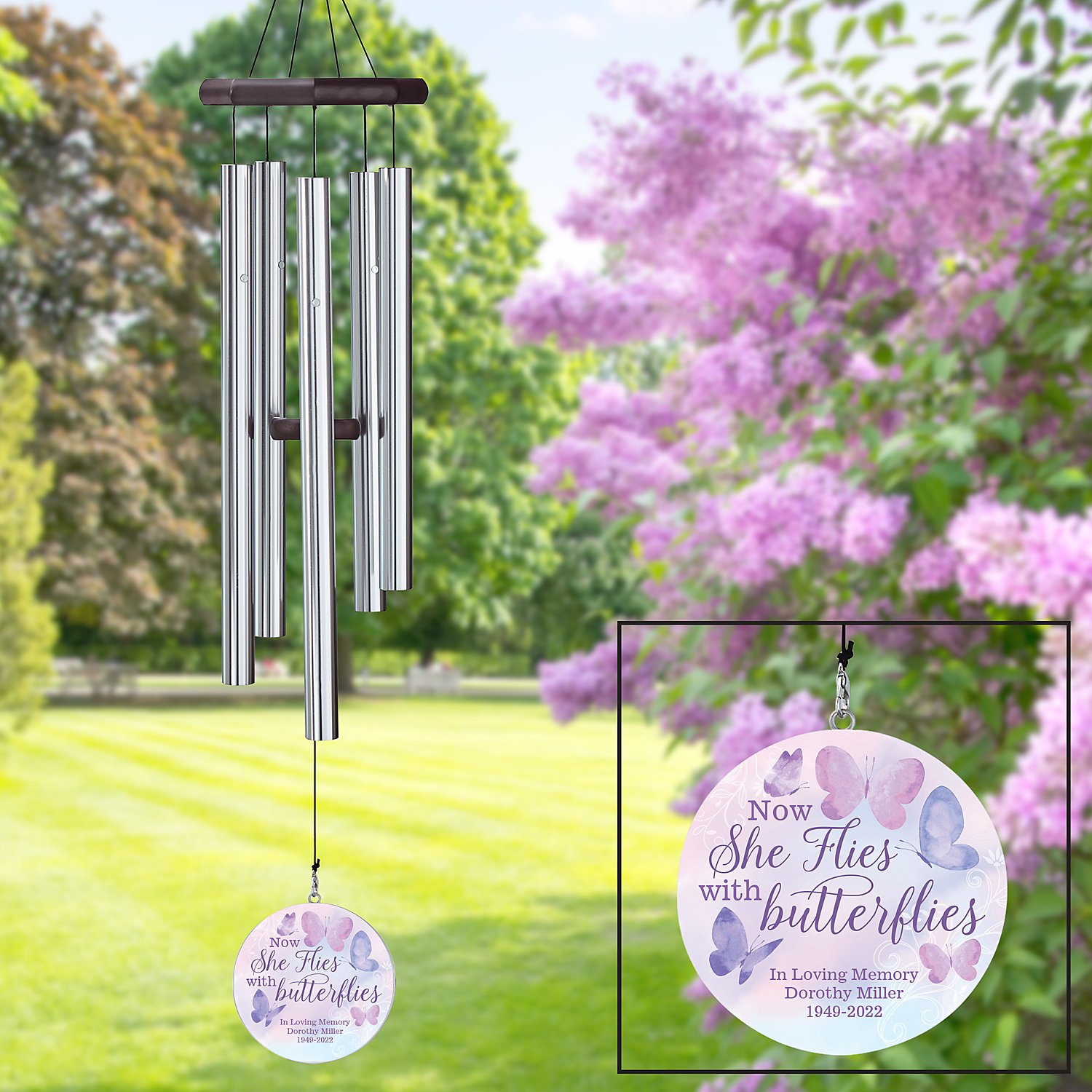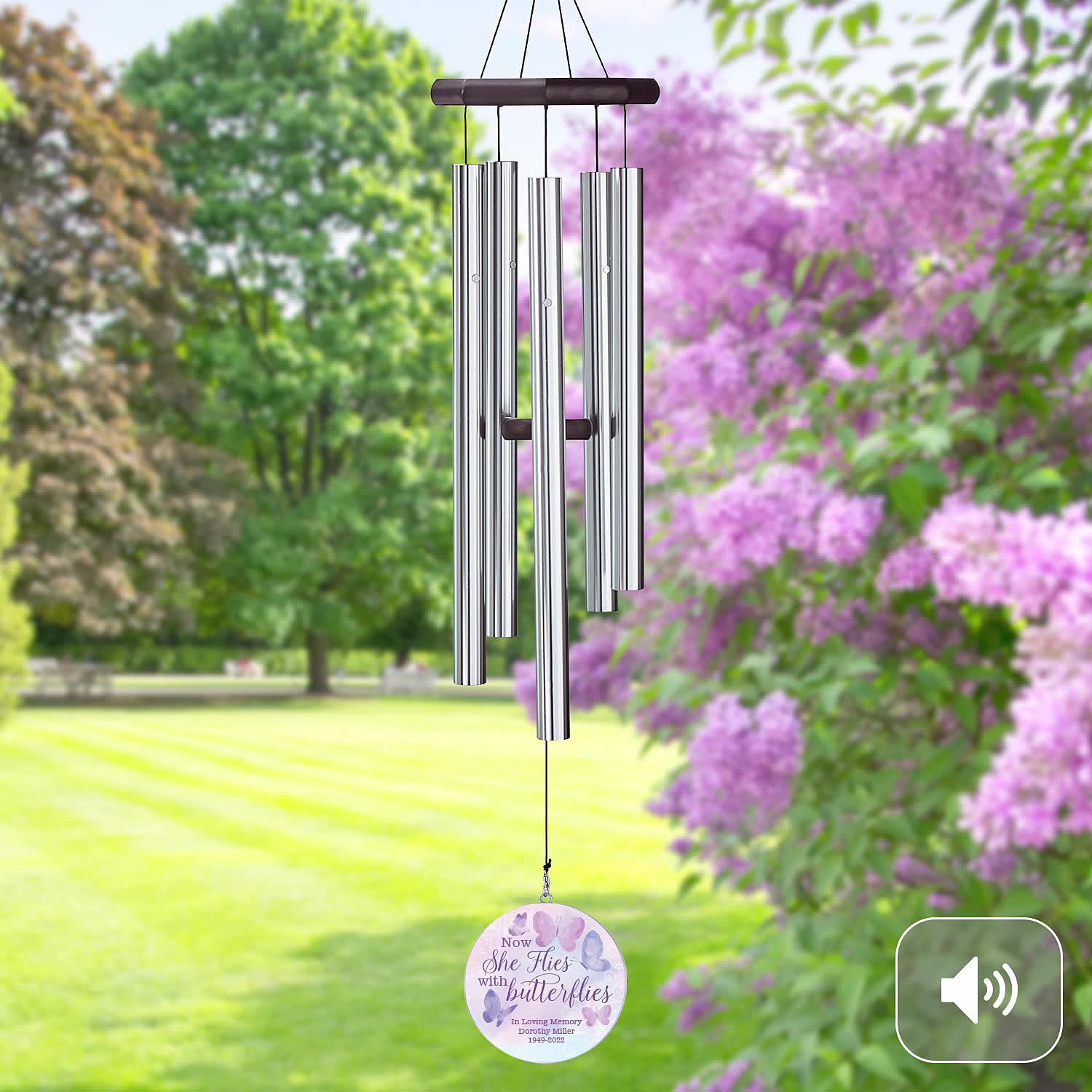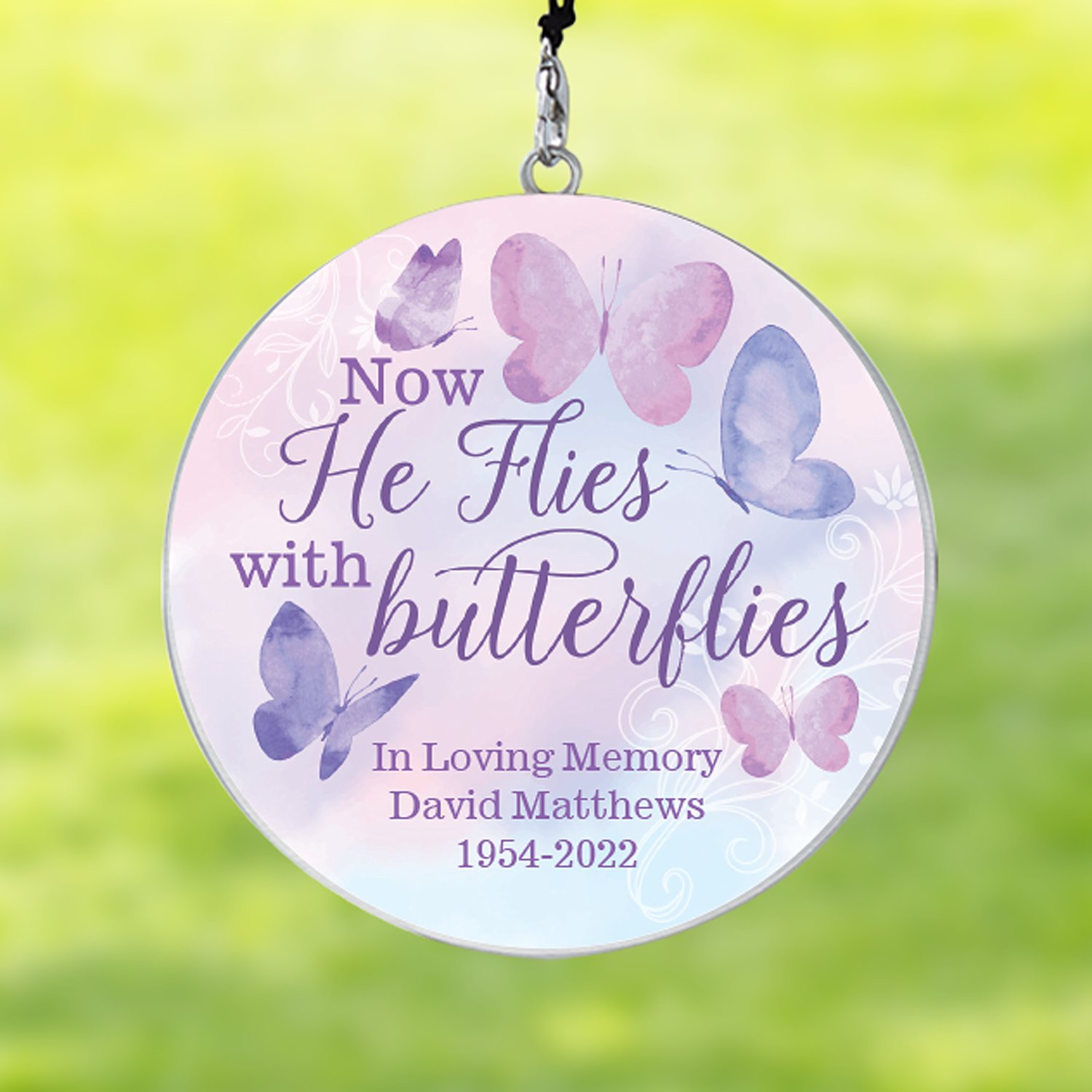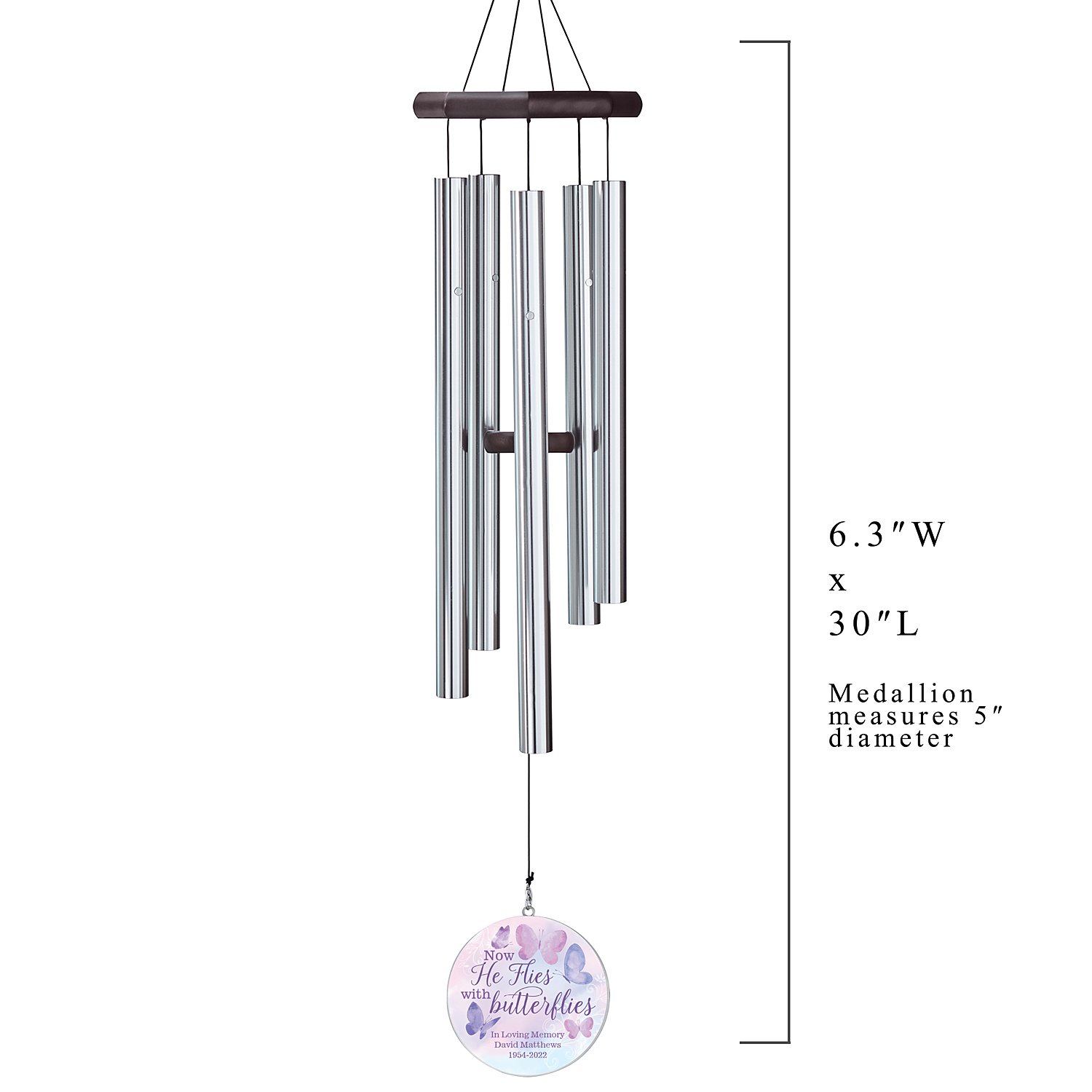 Butterfly Wings Memorial Personalized Wind Chime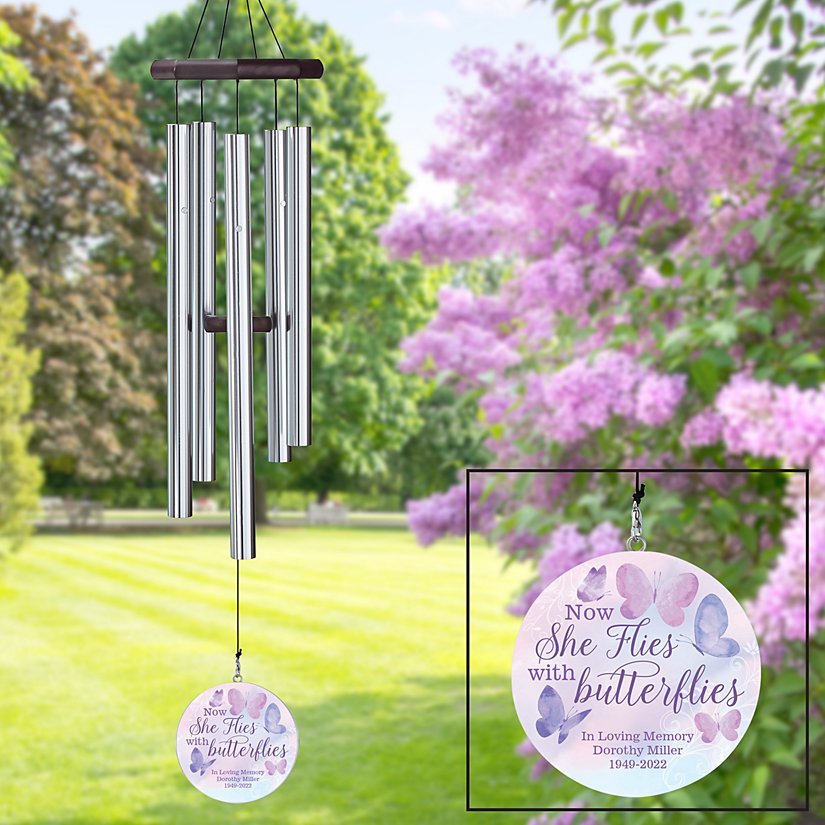 Product Description
Memorialize someone no longer with us with this custom wind chime. If you close your eyes, you can hear the fluttering of butterfly wings, a gentle melody blowing in the breeze and the whispers of a loved one so dearly missed.
Features 5 anodized aluminum, powder-coated tubes that emit deep sounds
Easily move the adjustable striker up or down the center cord to change the tone of your chimes
Personalize the 4.25" round medallion with any 1- to 3-line message, name or date, up to 16 characters per line
Choose "She" or "He" design
"Now she/he flies with butterflies" will always appear
Wind chime measures 30"Lx6.3" dia., medallion measures 4.25" dia.
Gift box not available
Butterfly Wings Memorial Personalized Wind Chime
Personalized with care in the USA
PERFECT GIFT GUARANTEE Your personalized gift is a unique and lasting way to honor your loved one. We'll make sure you're 100% satisfied, or your money back.
Memorialize someone no longer with us with this custom wind chime. If you close your eyes, you can hear the fluttering of butterfly wings, a gentle melody blowing in the breeze and the whispers of a loved one so dearly missed.

Features 5 anodized aluminum, powder-coated tubes that emit deep sounds
Easily move the adjustable striker up or down the center cord to change the tone of your chimes
Personalize the 4.25" round medallion with any 1- to 3-line message, name or date, up to 16 characters per line
Choose "She" or "He" design
"Now she/he flies with butterflies" will always appear
Wind chime measures 30"Lx6.3" dia., medallion measures 4.25" dia.
Gift box not available