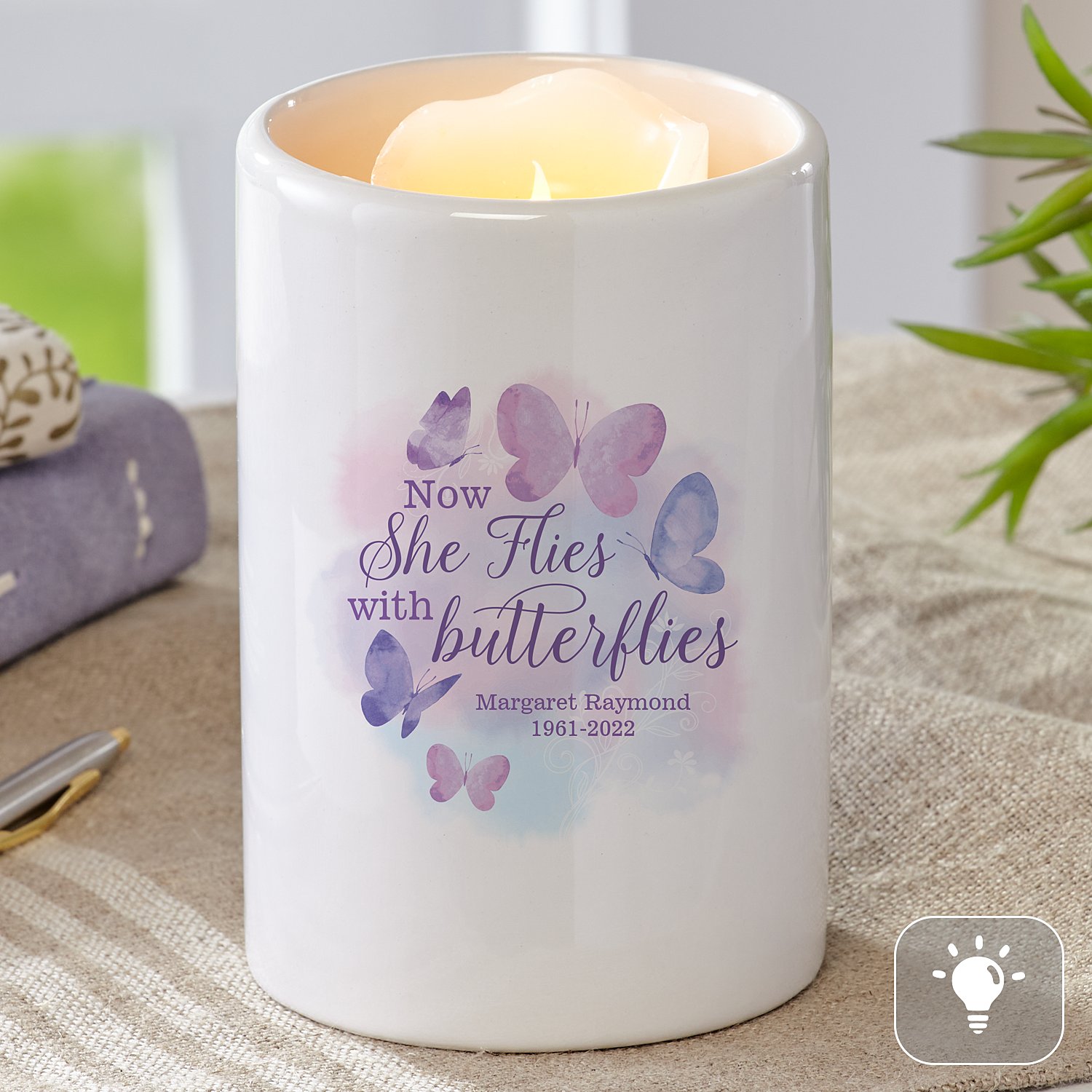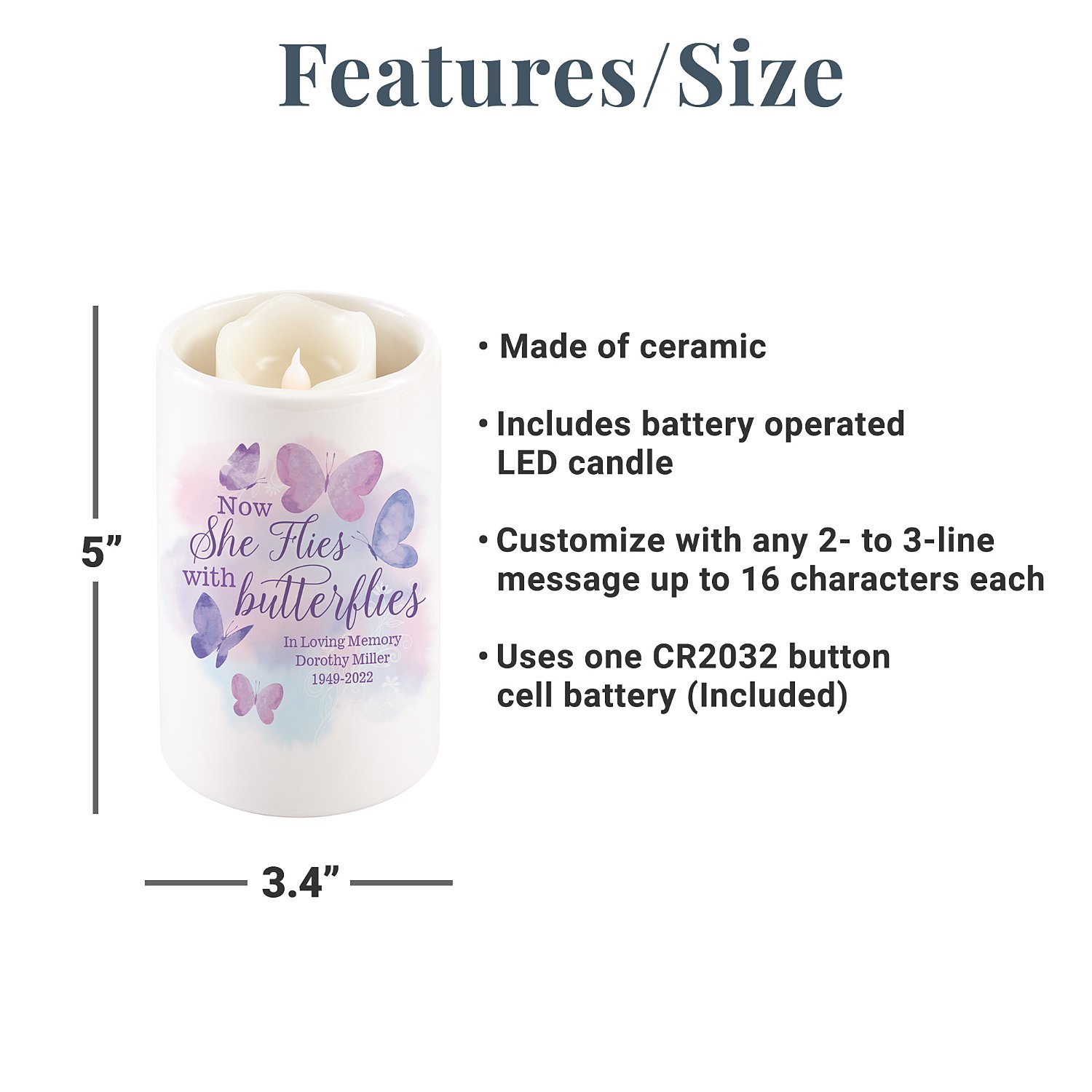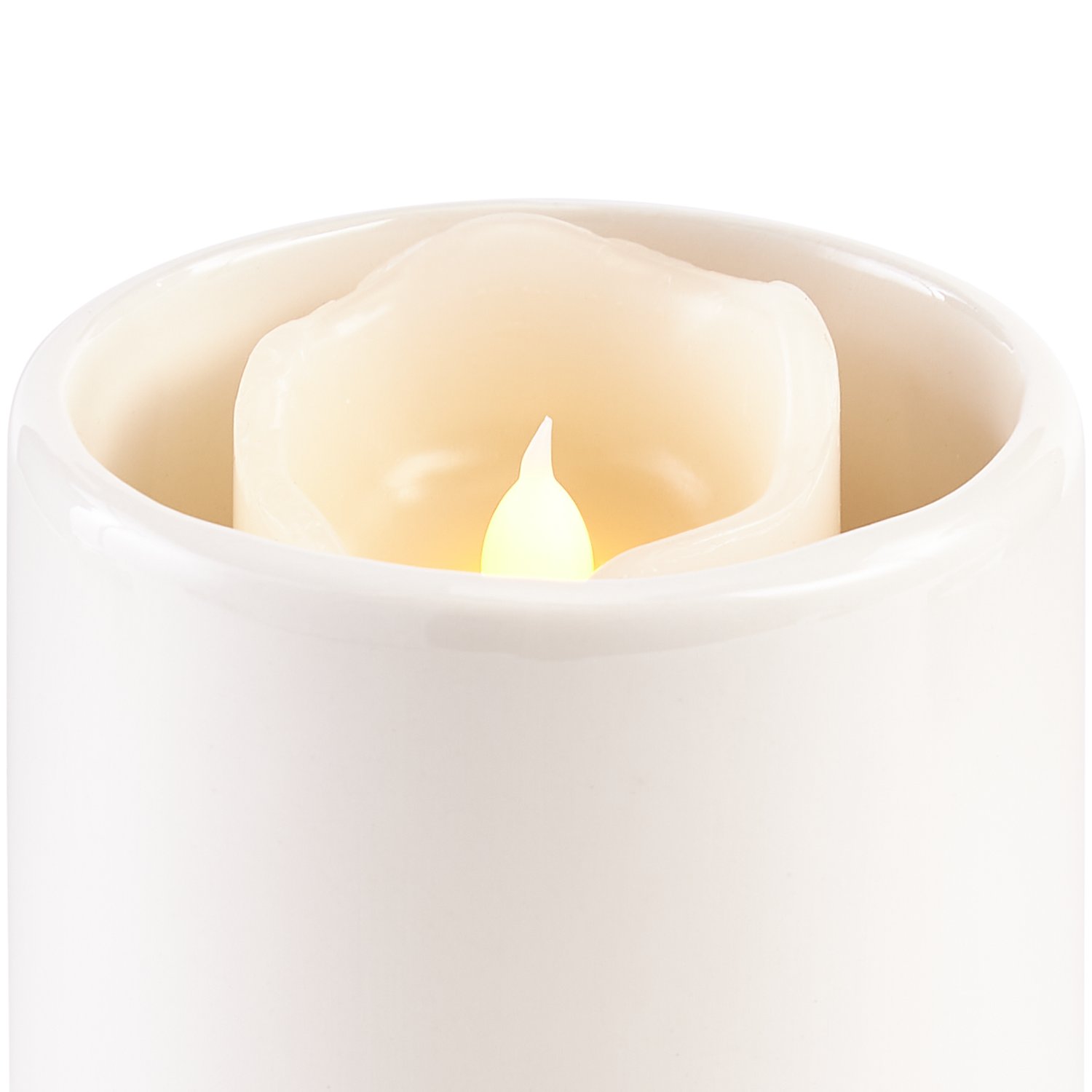 Butterfly Wings Memorial LED Votive Personalized Candle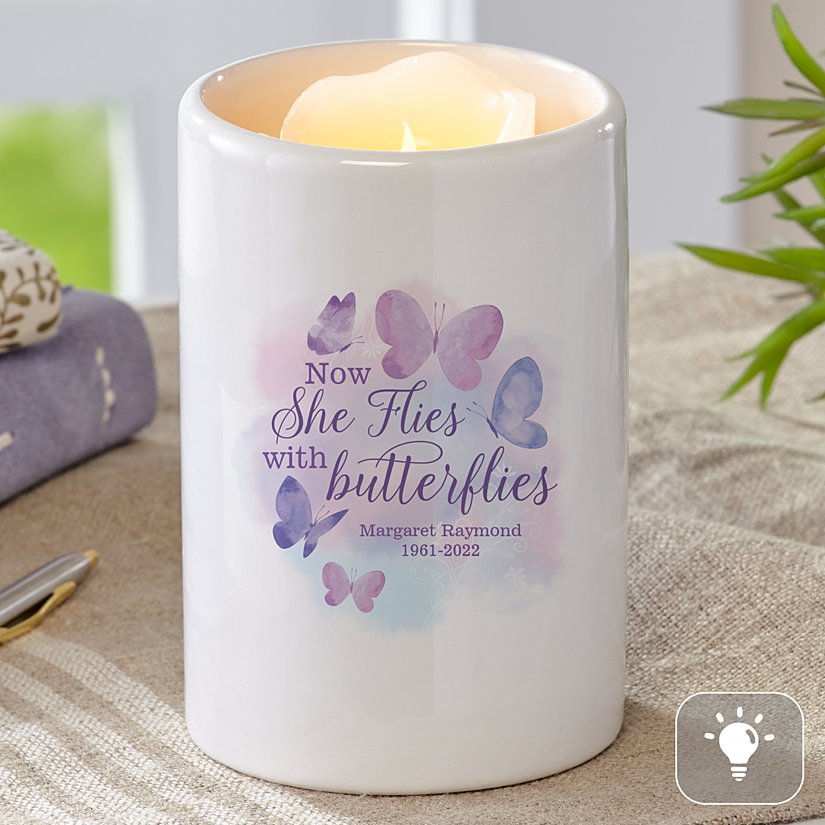 Product Description
The flicker of this LED candle will flutter gently like the wings of a butterfly, reminding all that a loved one in nearby.
Thoughtfully memorialize their memory with any 2- to 3-line message, name or date, up to 16 characters per line
"Now She/He Flies with butterflies" will always appear
Made of beautiful, long-lasting ceramic
Designed to mimic the glow of an open-flame candle without the fire hazard
Measures 5"Hx3.4" dia.
Includes battery-operated LED candle
Uses one CR2032 button cell battery (included)
Butterfly Wings Memorial LED Votive Personalized Candle
Personalized with care in the USA
PERFECT GIFT GUARANTEE Your personalized gift is a unique and lasting way to honor your loved one. We'll make sure you're 100% satisfied, or your money back.
The flicker of this LED candle will flutter gently like the wings of a butterfly, reminding all that a loved one in nearby.

Thoughtfully memorialize their memory with any 2- to 3-line message, name or date, up to 16 characters per line
"Now She/He Flies with butterflies" will always appear
Made of beautiful, long-lasting ceramic
Designed to mimic the glow of an open-flame candle without the fire hazard
Measures 5"Hx3.4" dia.
Includes battery-operated LED candle
Uses one CR2032 button cell battery (included)