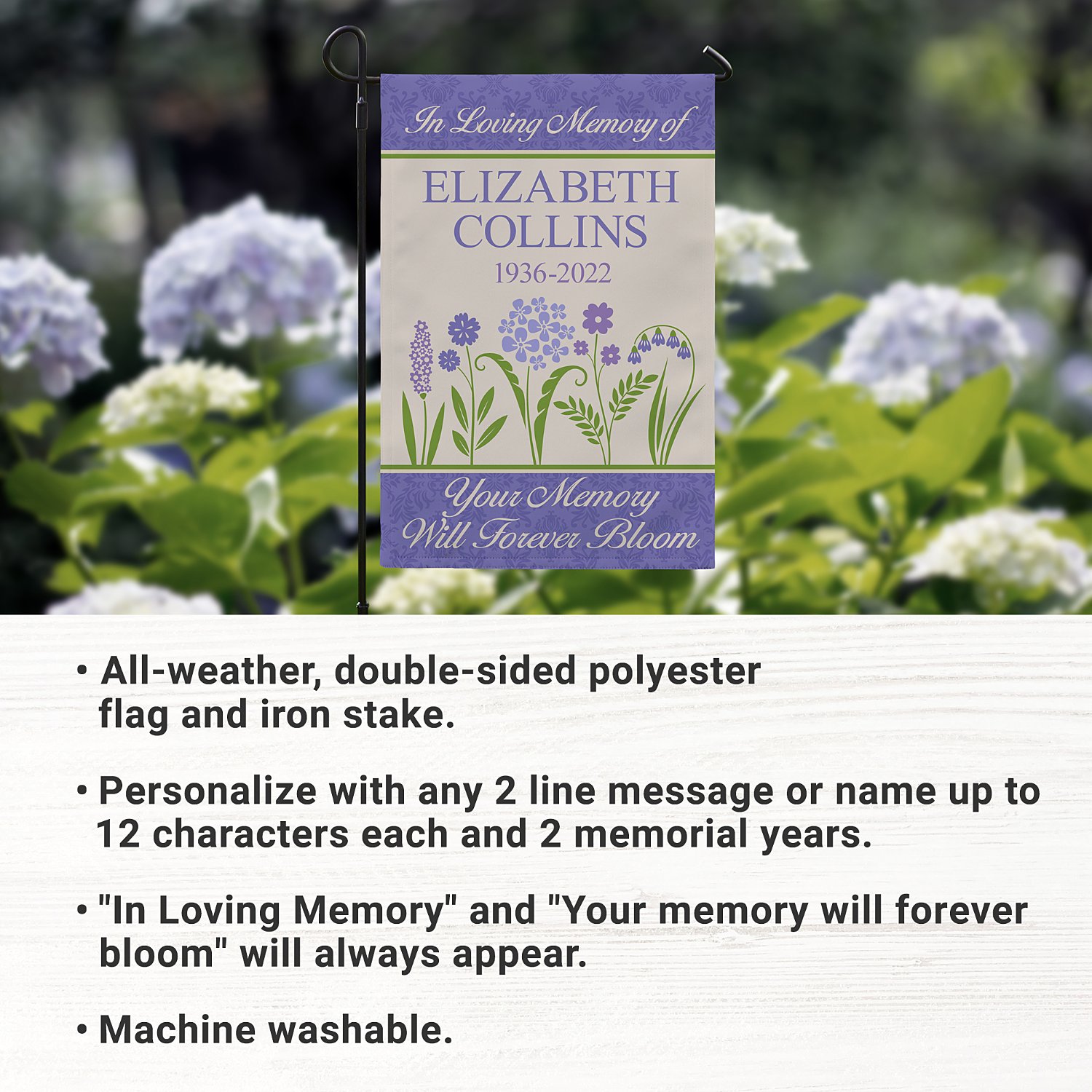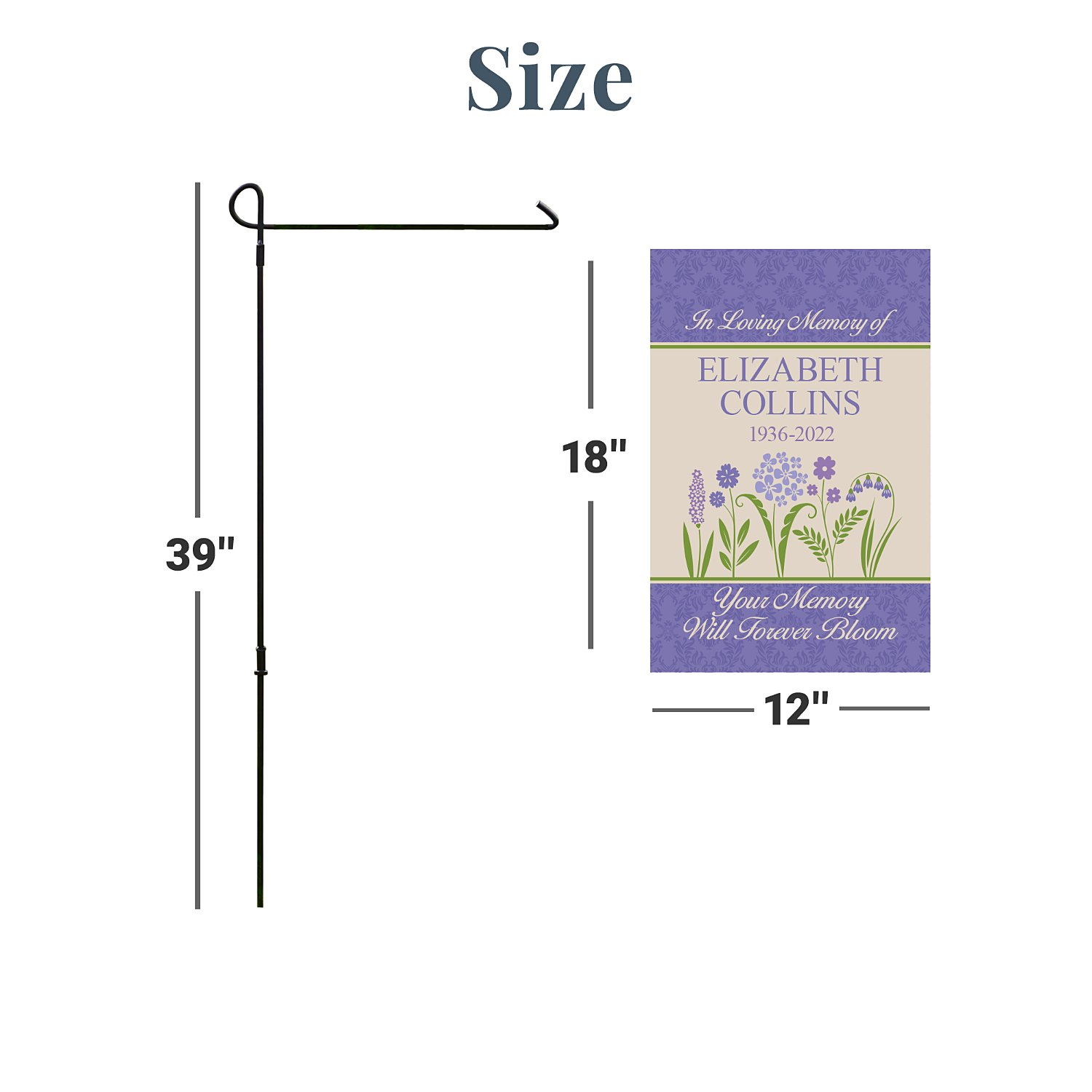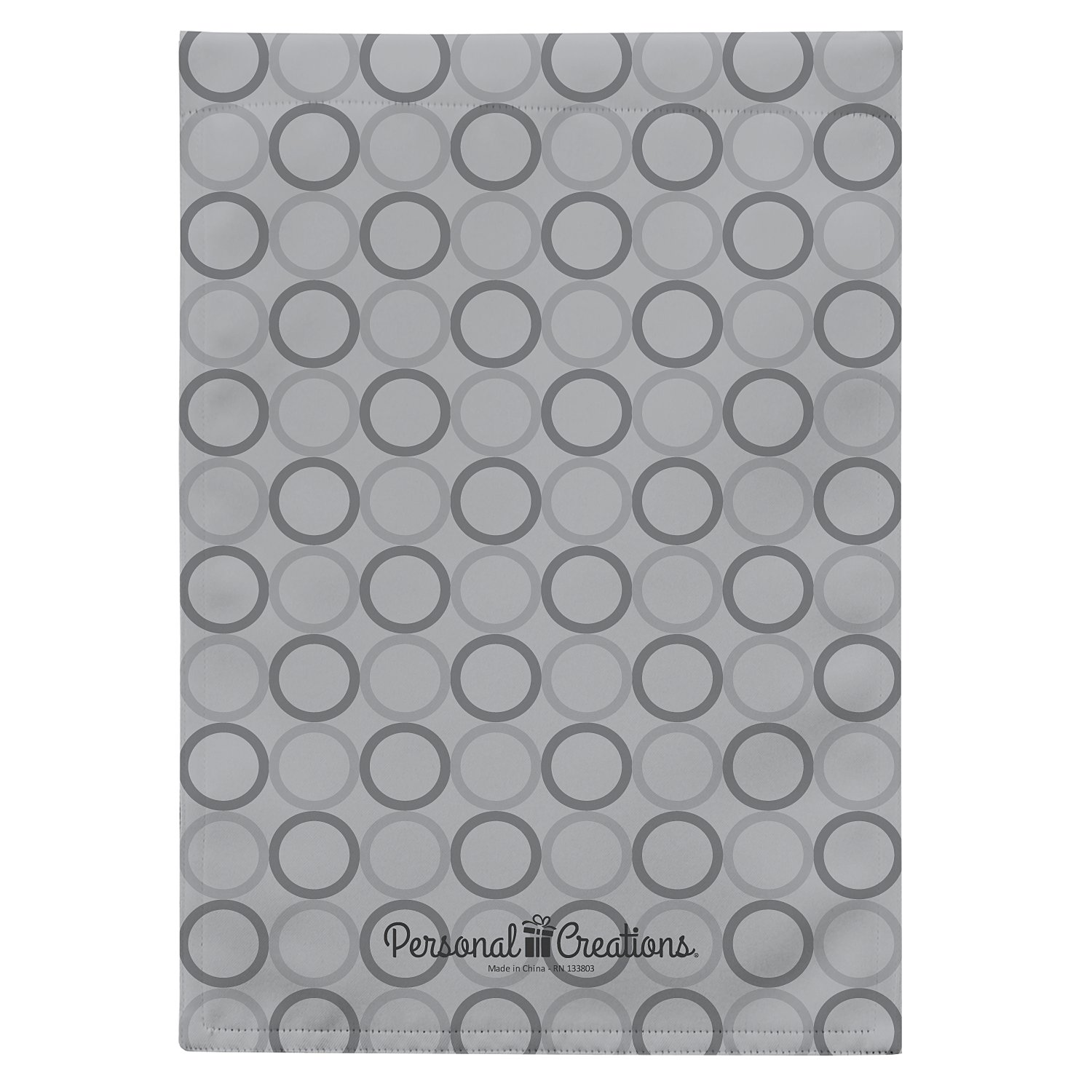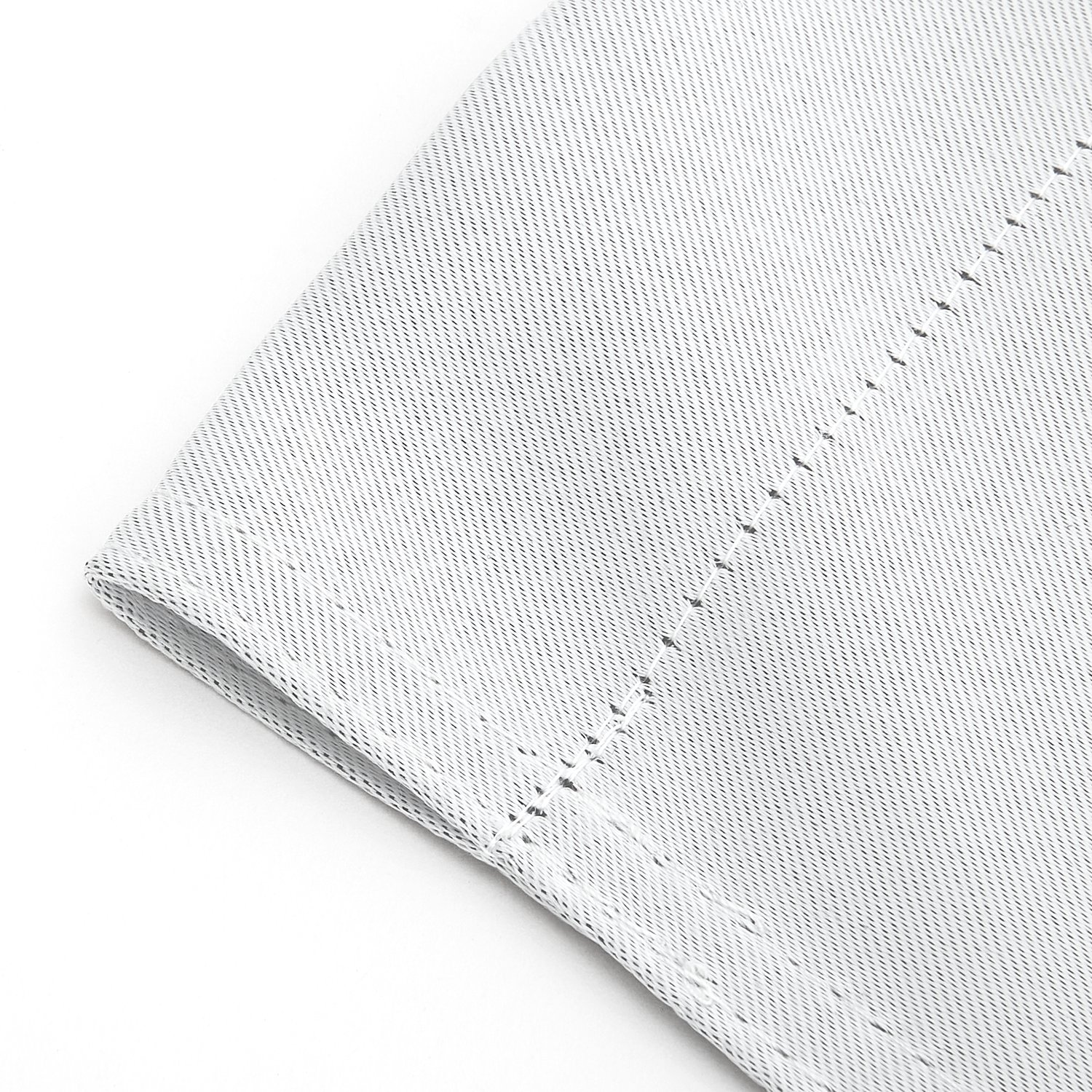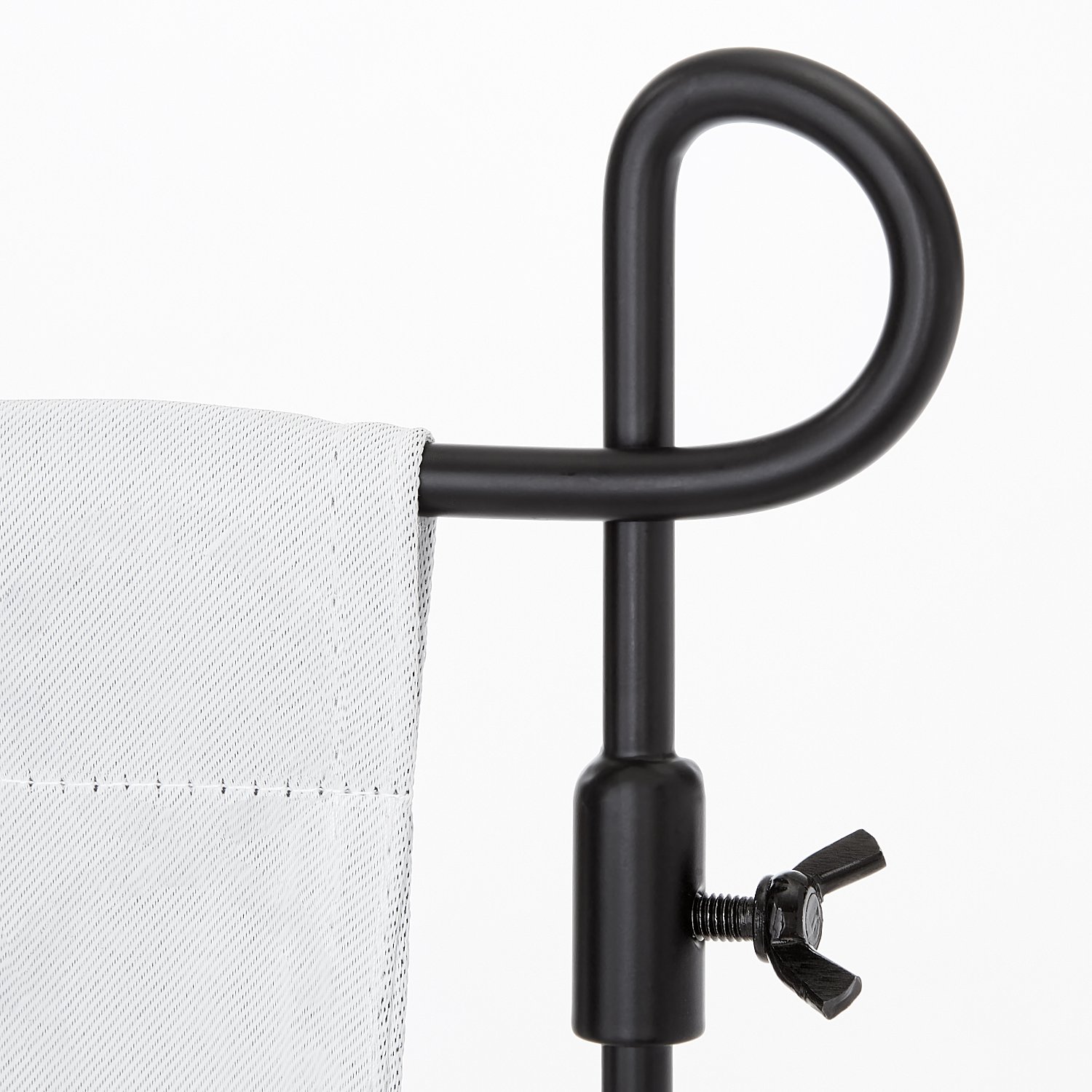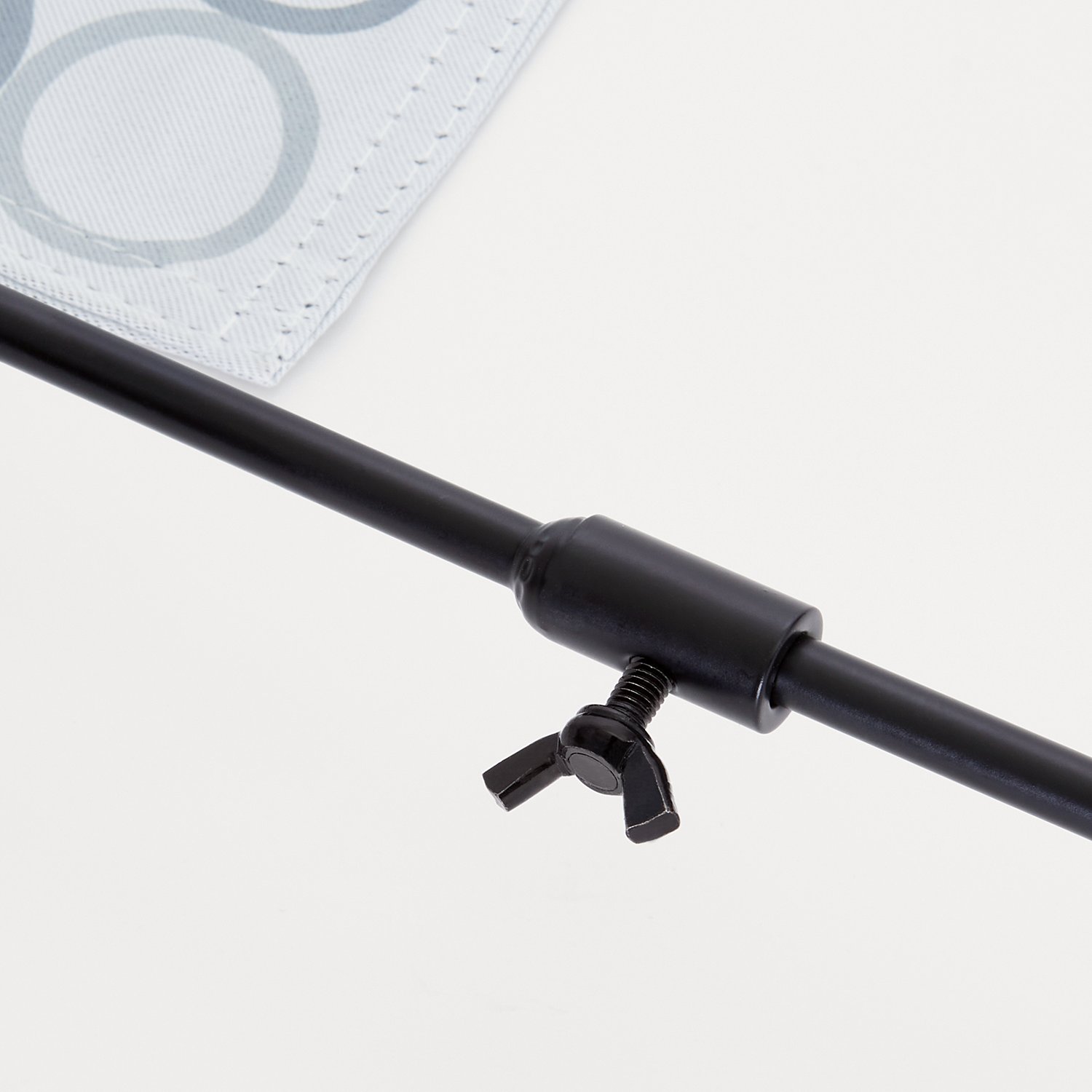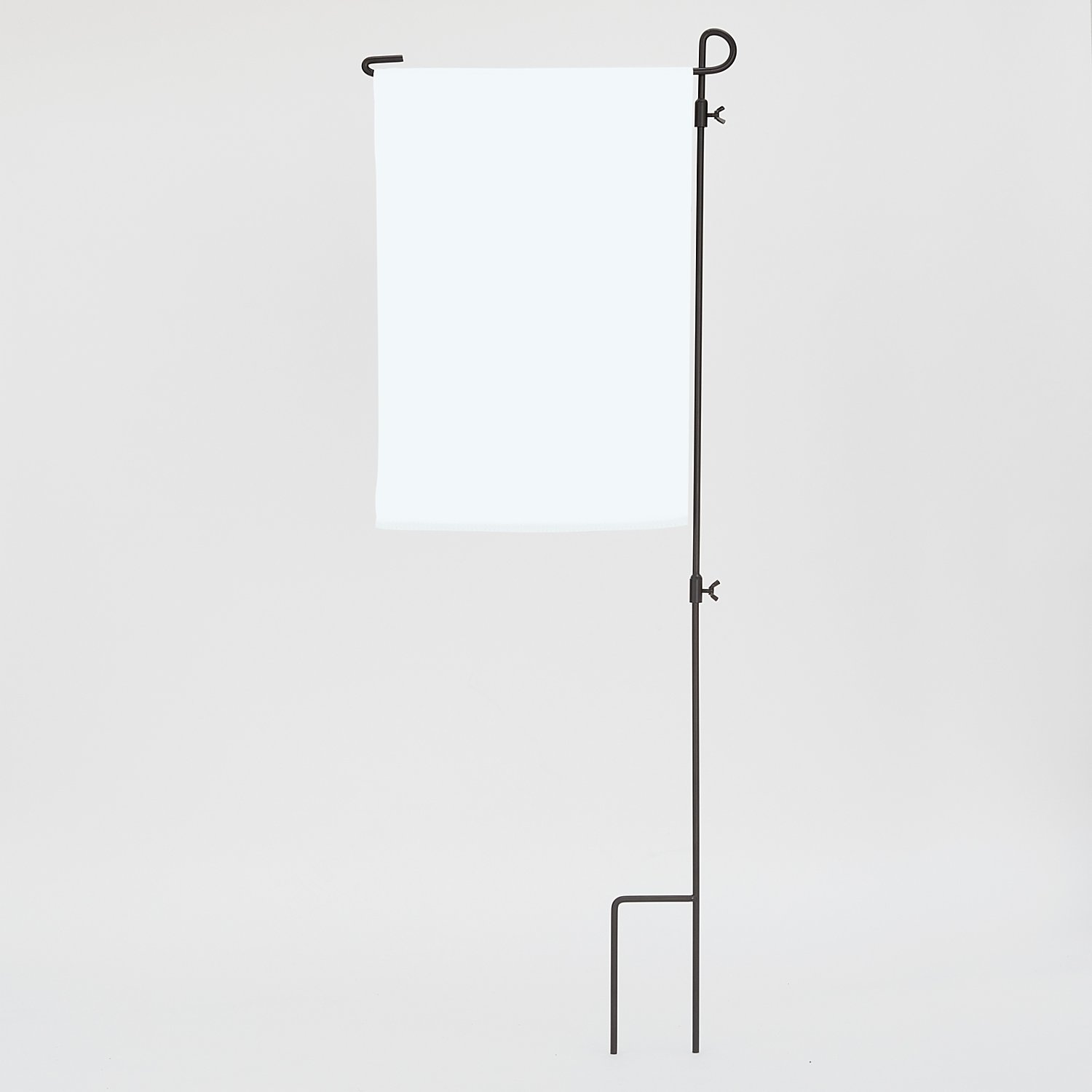 Blooming Memories Memorial Personalized Garden Flag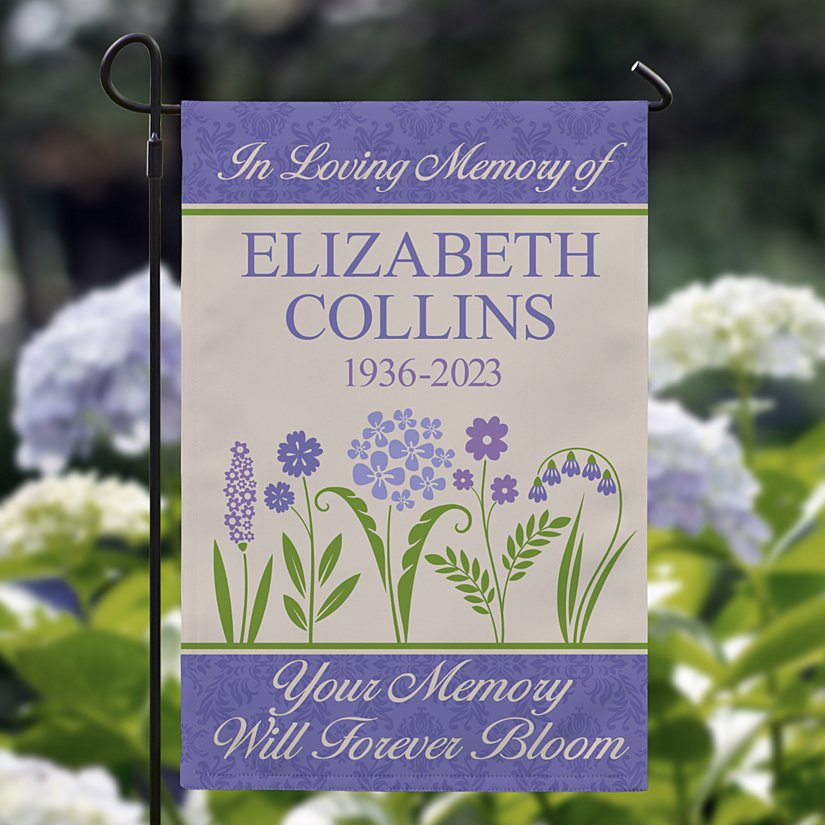 Product Description
Put cherished memories of a lost loved one on display in the most beautiful way. Their legacy will continue to bloom, today and for years to come.
Lovingly customize with any 2-line message or name, up to 12 characters on each line, and 2 memorial years

"In loving Memory of" and "Your memory will forever bloom" will always appear

All-weather, double-sided garden flag measures 12"x18"
Available with or without garden stake
Black wrought iron stake measures 39"H
Gift box not available when stake is included
Blooming Memories Memorial Personalized Garden Flag
Personalized with care in the USA
PERFECT GIFT GUARANTEE Your personalized gift is a unique and lasting way to honor your loved one. We'll make sure you're 100% satisfied, or your money back.
Put cherished memories of a lost loved one on display in the most beautiful way. Their legacy will continue to bloom, today and for years to come.

Lovingly customize with any 2-line message or name, up to 12 characters on each line, and 2 memorial years

"In loving Memory of" and "Your memory will forever bloom" will always appear

All-weather, double-sided garden flag measures 12"x18"
Available with or without garden stake
Black wrought iron stake measures 39"H
Gift box not available when stake is included