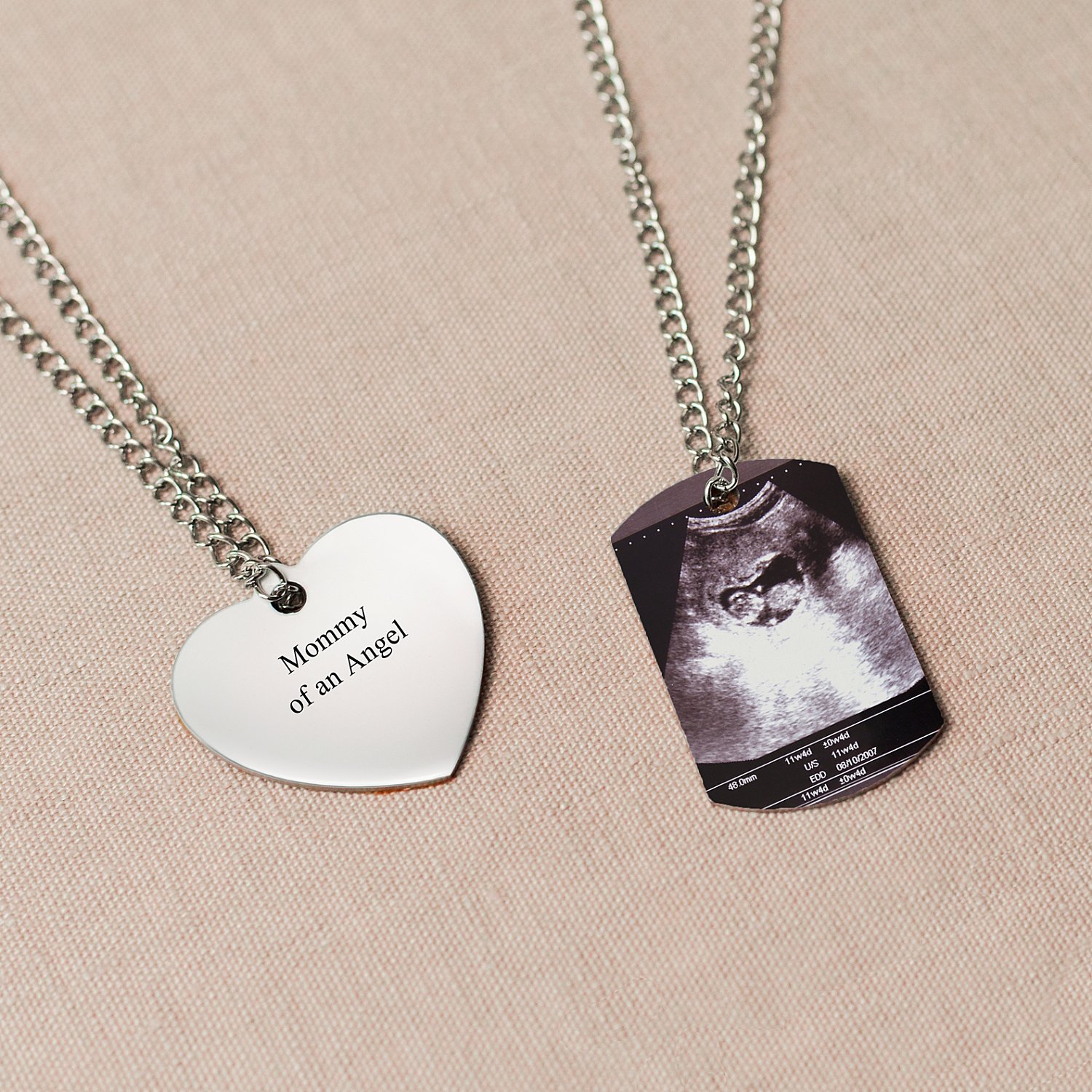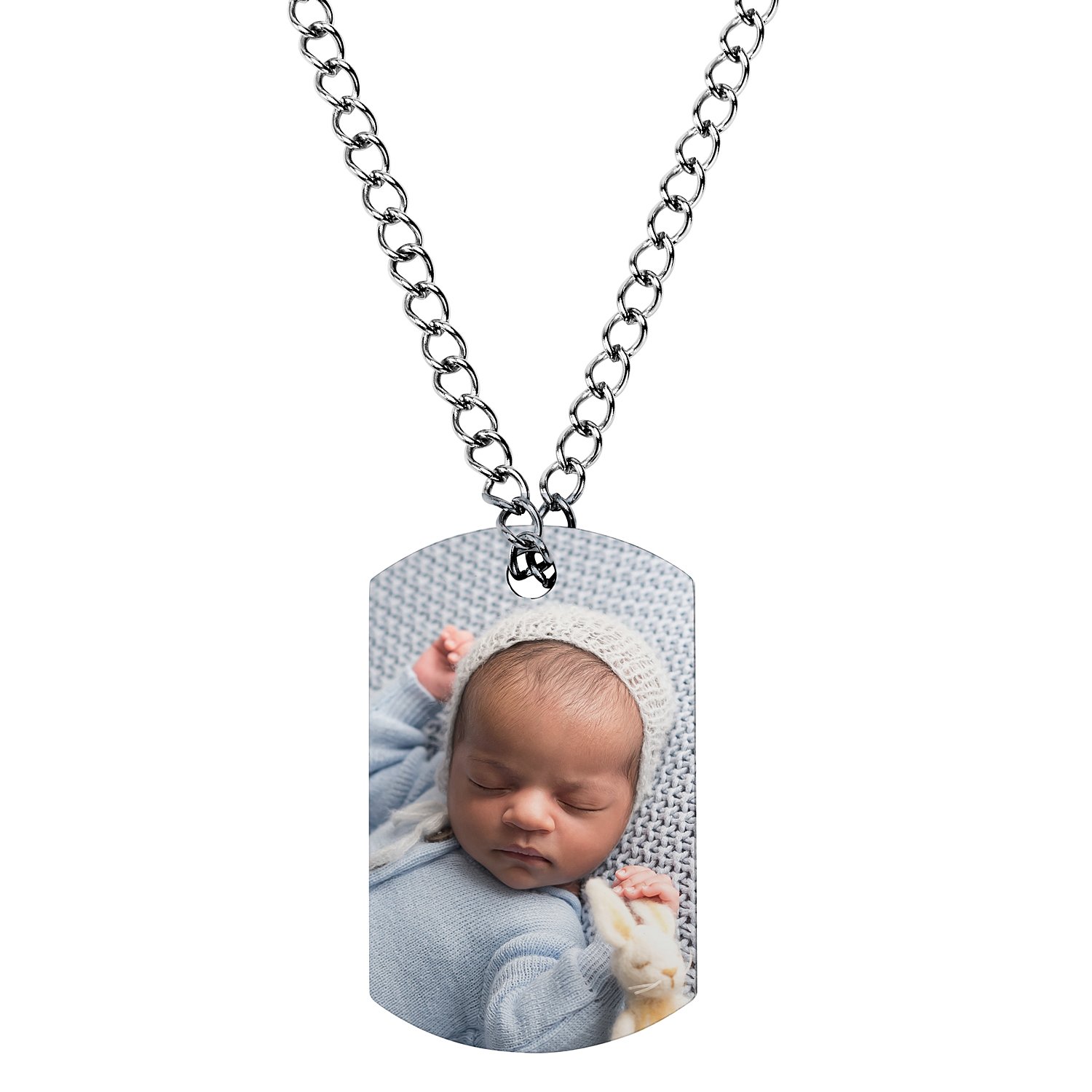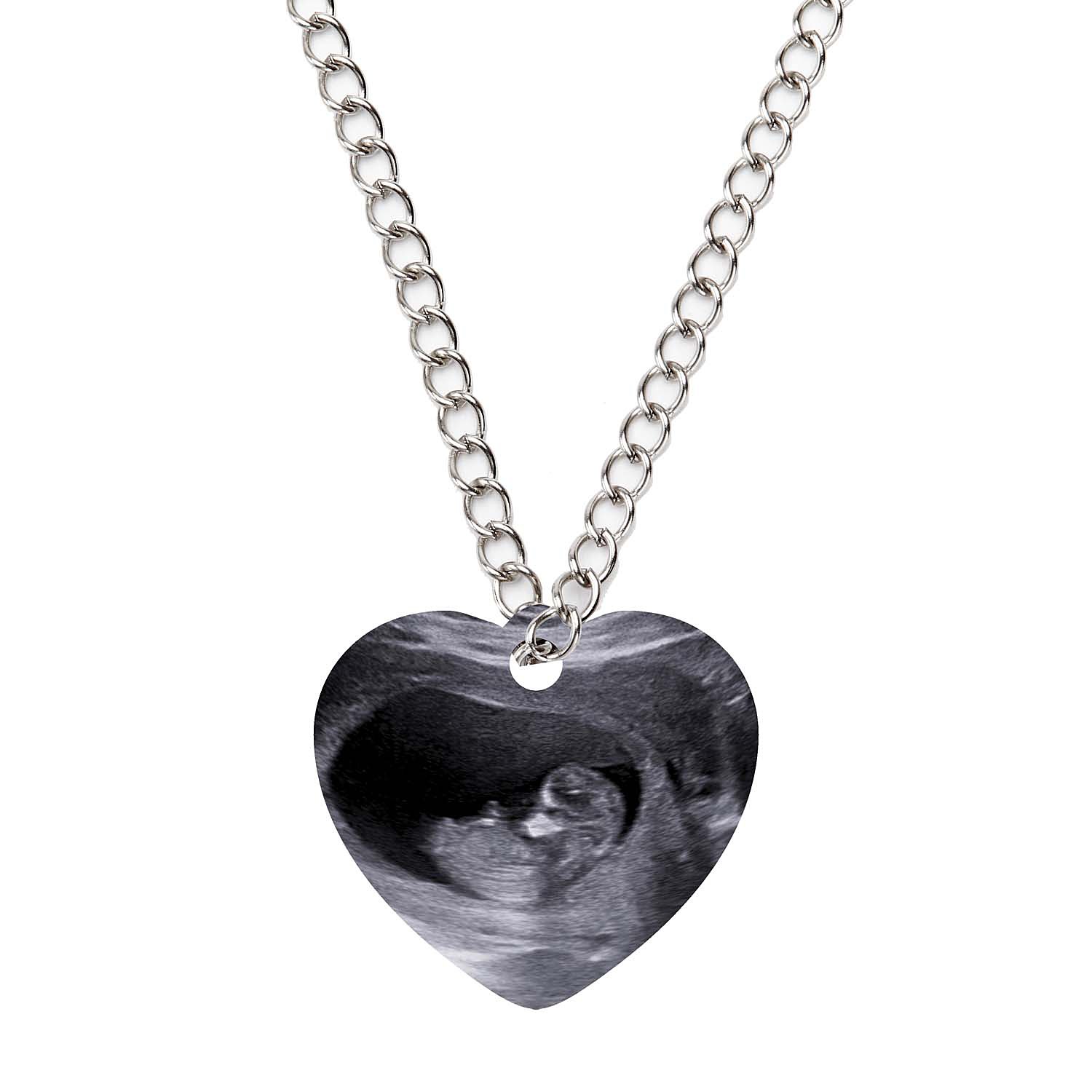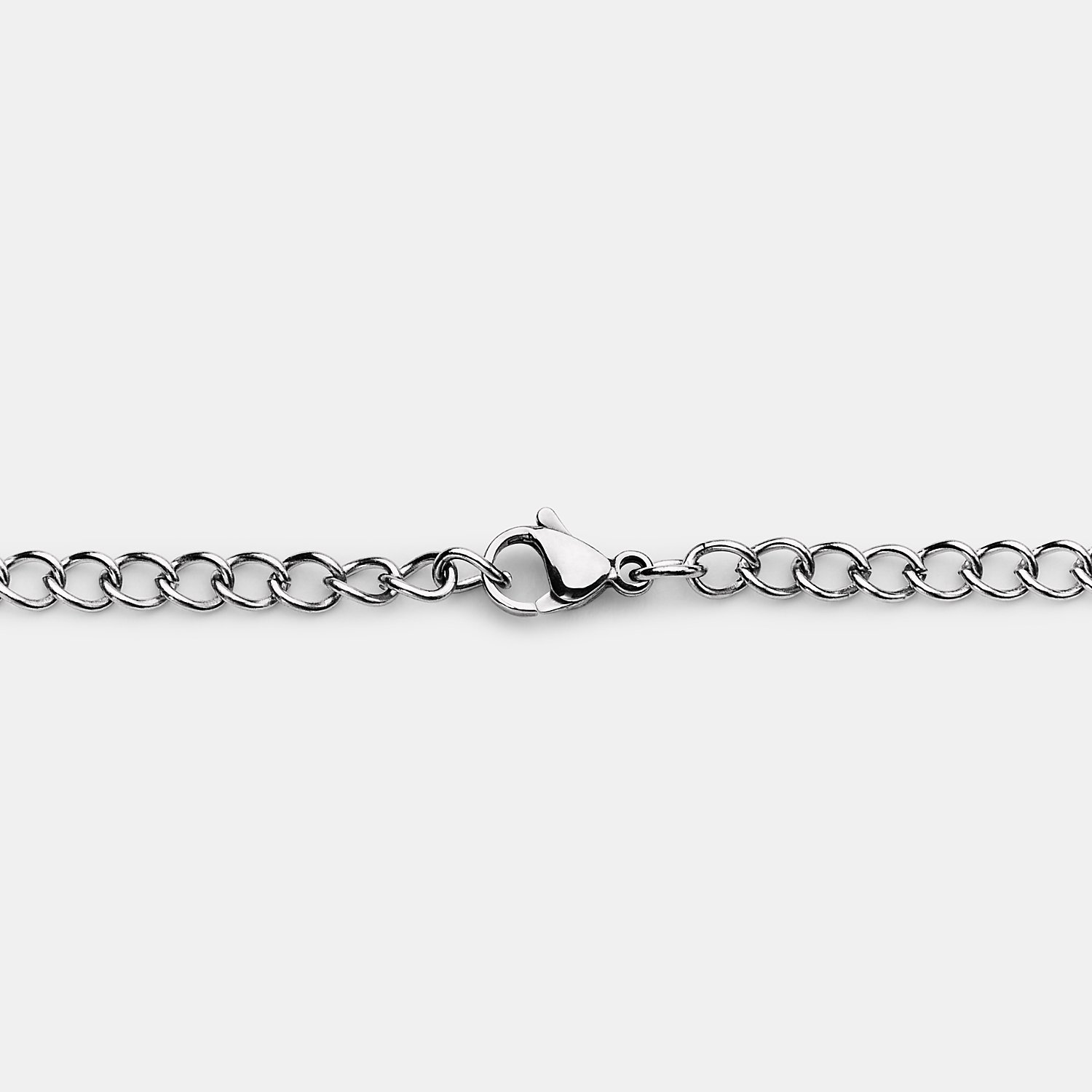 Angel Baby Photo Memorial Personalized Necklace
Product Description
Their baby angel left much too soon, but now they can keep a piece of them forever close to their heart.
Lovingly personalize with any special photo and any 1- to 3-line message, name or date, up to 15 characters on each line
Crafted of stainless-steel backing
Pendant hangs from an adjustable chain up to 28"
Heart measures 1.5"x1.5"x0.6"
Dog tag measures 1.8"x1.1"x0.6
Due to the dimensions of the item, images with only 1-2 subjects close together work best
New

Angel Baby Photo Memorial Personalized Necklace
Personalized with care in the USA
PERFECT GIFT GUARANTEE Your personalized gift is a unique and lasting way to honor your loved one. We'll make sure you're 100% satisfied, or your money back.
Their baby angel left much too soon, but now they can keep a piece of them forever close to their heart.

Lovingly personalize with any special photo and any 1- to 3-line message, name or date, up to 15 characters on each line
Crafted of stainless-steel backing
Pendant hangs from an adjustable chain up to 28"
Heart measures 1.5"x1.5"x0.6"
Dog tag measures 1.8"x1.1"x0.6
Due to the dimensions of the item, images with only 1-2 subjects close together work best