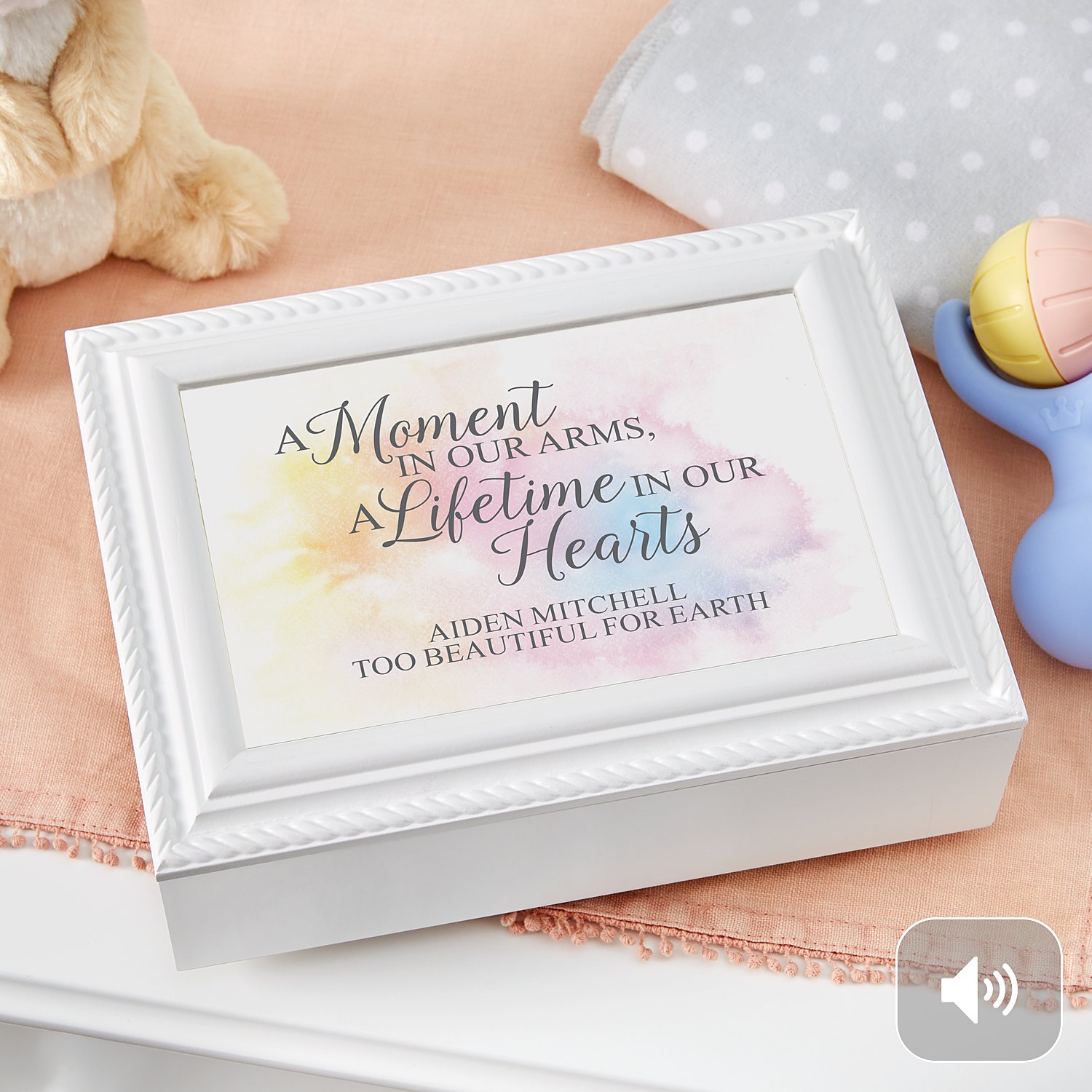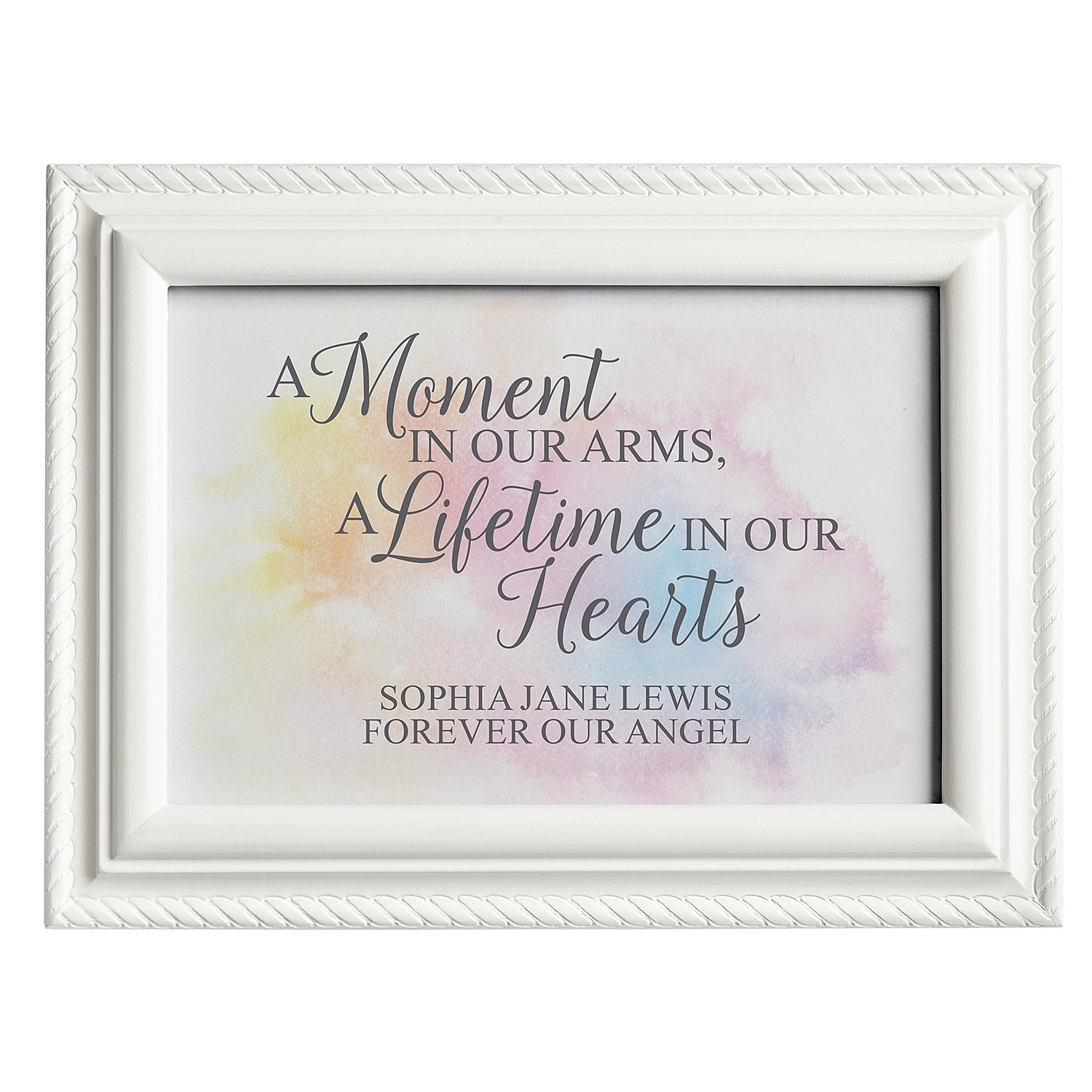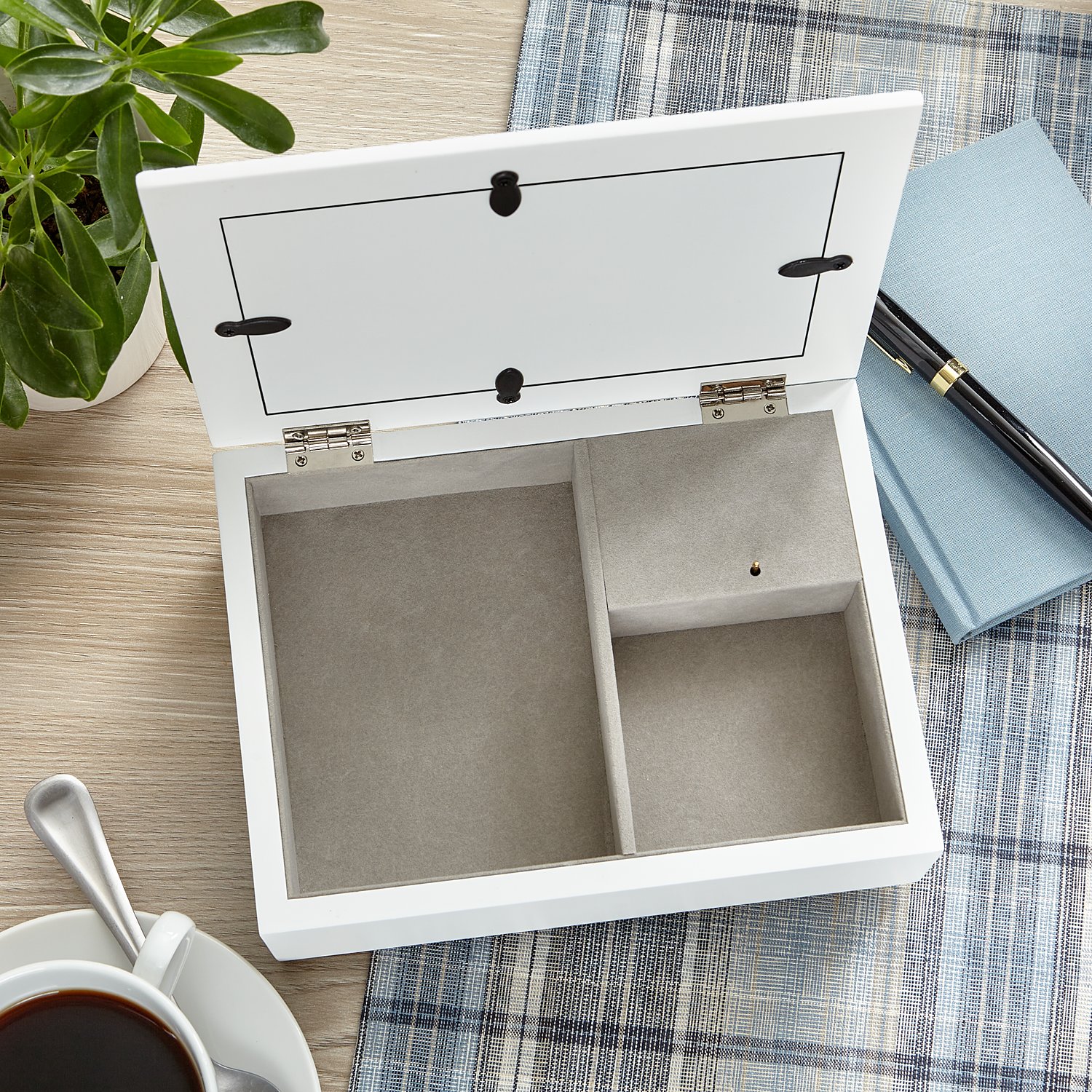 Amazing Grace Memorial Personalized Music Box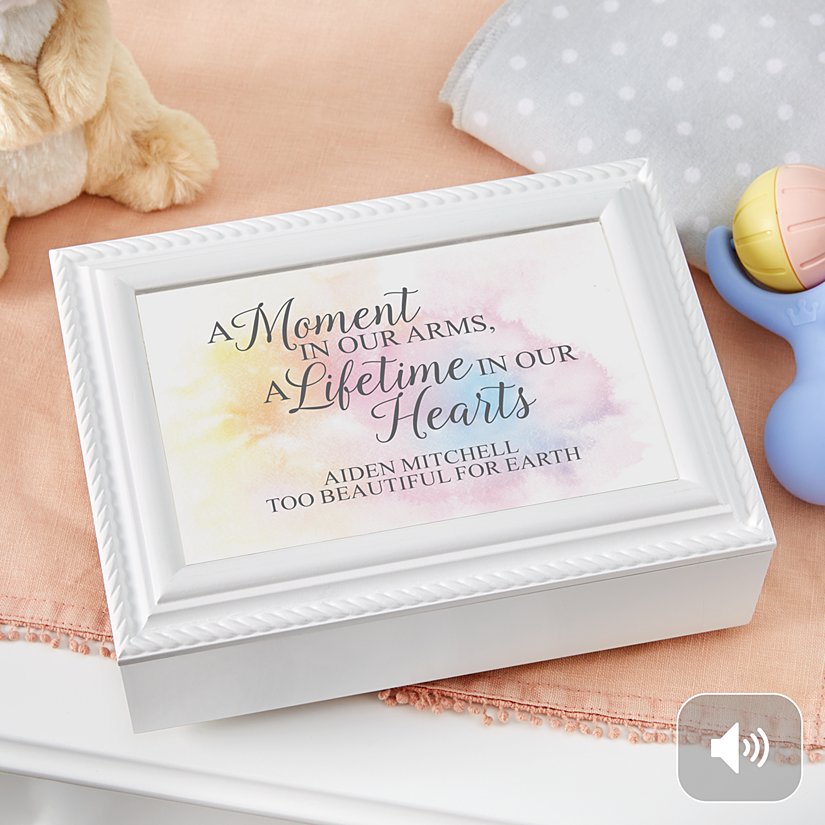 Product Description
Music heals the soul. Store treasured memories of your departed love one in this velvet-lined box, then listen to the soothing melody of "Amazing Grace" every time the lid is opened.
Thoughtfully memorialize a loved one with any 1- to 2-line message, name or date, up to 25 characters per line
Plays the timeless melody of "Amazing Grace" when lid is opened
Artfully crafted of wood with glass top and soft velvet lining
Measures 8"Lx5"Wx2.75"H
Wipe clean with damp cloth
New

Amazing Grace Memorial Personalized Music Box
Personalized with care in the USA
PERFECT GIFT GUARANTEE Your personalized gift is a unique and lasting way to honor your loved one. We'll make sure you're 100% satisfied, or your money back.
Music heals the soul. Store treasured memories of your departed love one in this velvet-lined box, then listen to the soothing melody of "Amazing Grace" every time the lid is opened.

Thoughtfully memorialize a loved one with any 1- to 2-line message, name or date, up to 25 characters per line
Plays the timeless melody of "Amazing Grace" when lid is opened
Artfully crafted of wood with glass top and soft velvet lining
Measures 8"Lx5"Wx2.75"H
Wipe clean with damp cloth